Outta Here to Italy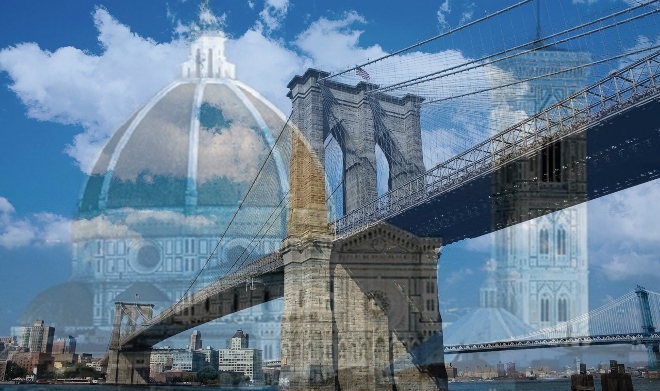 So, let's guess. Tired of politics? Need to get away for a while? Do we have an event for you! A chance to spend real quality time in Italy.
The American Initiative for Italian Culture acts as a two-way bridge between Italy and the USA seeking to promote art and culture in both countries. On Thursday, May 26, from 6:30 pm to 8:30 pm, at the Dumbarton House, the AIFIC is doing its spring benefit event (cocktail buffet) that will offer auction items that'll take you to great places in Italy. Once over there, expect wonderful Italian cuisine, wonderful Italian music and wonderful Italian views.
Ticket price is $150 per person and $275 per couple, with other ranges of sponsorships and participation. Dumbarton House is 2715 Q Street NW in Georgetown. Valet parking will be available.
To pique your interest, here's just some of the live auction offerings:
*One week in the medieval village of Castagneto Carducci - Tuscany on the Etrusan Coast, the best kept secret of Tuscany, in a a cozy one-bedroom apartment a few steps from the Gherardesca Castle, visiting sprawling wine estates including the Tenuta Biserno. Seven nights for 2 people.
*Queen of the Dolomites, Cortina has all the credentials to be crowned the all-seasons paradise with its spectacular scenery, lifestyle, culture and gastronomy. Cortina D'Ampezzo, Dolomites, Italy. Spend one week in the four star Cristallino Hotel. Seven nights for 4 people.
*Southeast Sicily Baroque. Experience the history, clear waters, traditional events and culinary journey in the world heritage of Sicilian Baroque. Five nights for four people in a large private house in the historical center of Noto, Sicily. Dinner at Michelin-starred restaurant for four people. Tours.
*Venice – CINI Foundation. Sleep in the private rooms of Foresteria of the Giorgio Cini Foundation Monastery not open to the public on the island of San Giorgio Maggiore. Enjoy its hidden treasure and secret masterpiece collections. Listen to The Quartetto di Venezia, the complete Beethoven String Quartets, and more. Three nights for 4 people. Breakfast for the entire stay. Dinner at a Michelin-starred restaurant Osteria Da Fiore in a private balcony for 4.
Get the whole scoop on these auction items at: www.AIFIC.org