Calendar
|
December 7, 2021
|
Outdoor Swedish Holiday Celebration
St. Lucia Celebration Overlooking the Potomac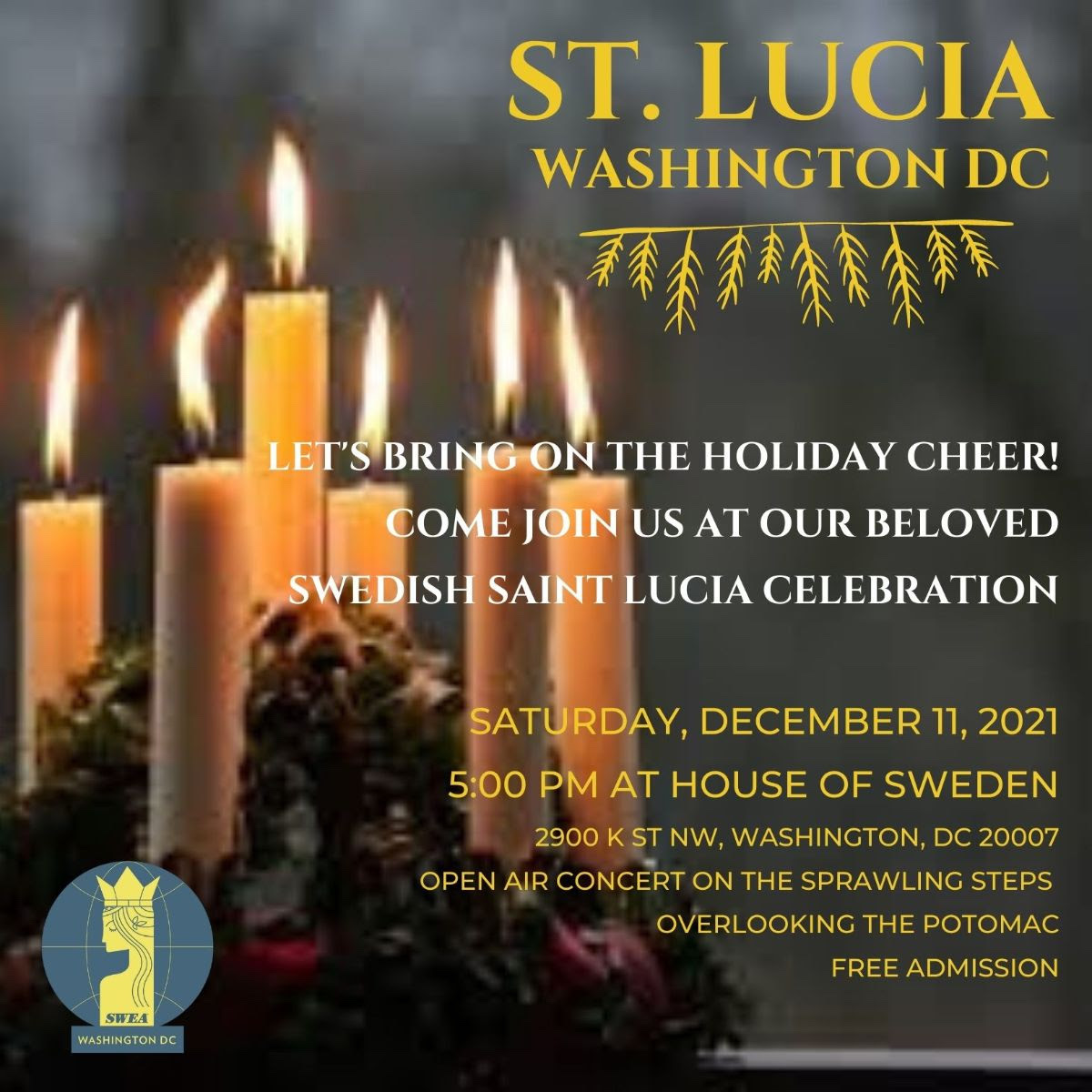 Come join the holiday cheer at an open air St. Lucia performance on December 11, 2021 at 5:00 pm hosted by Swedish Women Educational Association (SWEA) Washington, DC.
Alongside Midsummer, the Lucia celebrations represent one of the foremost cultural traditions in Sweden. Lucia is an ancient mythical figure with an abiding role as a bearer of light in the dark Swedish winters.
This event is on the steps of House of Sweden overlooking the Potomac River.
Free admission, no registration required. 
House of Sweden is located at 2900 K Street in Georgetown.