Out with the old tree, in with the new year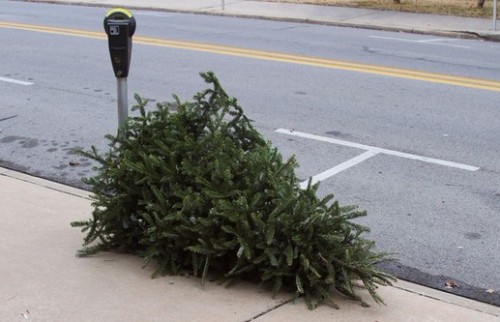 If you're in need of some holiday cleansing, the Christmas tree needs to be the first thing to go. From now until January 14th, the Department of Public Works will be collecting and recycling all Christmas trees and wreaths left on the sidewalk in tree boxes. Decorations and any sort of wrapping must be thrown out separately in order for the D.P.W. to take the trees and recycle them. If you can't bare to part with your tree until after the 14th, it won't be recycled.
Start the new year right, and go green!