Out of Many Comes Unum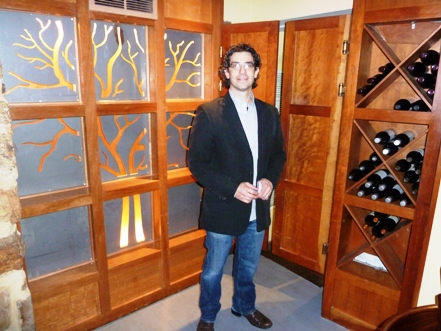 Open when you're hungry. Close enough for a pre or post theater bite. Walking distance when it snows. Cocktail-ready straight from work. And oh yes, fabulous food where you want to bring out-of-town guests and celebrate milestones.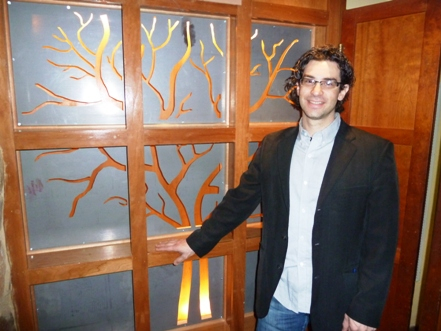 Your favorite Georgetown eatery is almost here. Former Equinox sous chef Phillip Blane and his wife Laura Schiller are opening Unum at the end of this month, a "contemporary neighborhood restaurant" in the former Mendocino Grille spot on M Street.
The great stone wall is still there, but look for some subtle signature Unum touches. The custom light-filled sheet metal tree (actually two trees intertwined) on the far wall (formerly a wine rack), the cozy book shelf (filled with books) to the right of the 12 person bar, and that warm golden amber color palette. GrizForm, the architects who brought us Fiola and Proof and Estadia have done their magic on this place. It's warm and inviting, cozy and contemporary.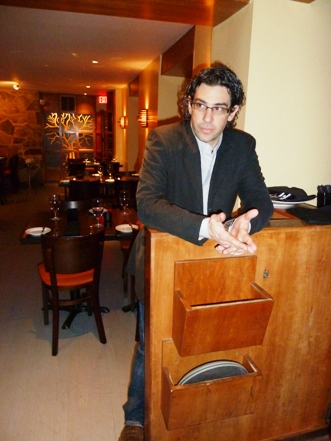 A sneak peek at the menu, like its namesake E pluribus, ("out of many, one") Unum's new American cuisine has international roots.
The rockfish "bouillabaisse (with littleneck clams, mussels and parsnip-potato cake and saffron broth), rosemary gnocchi, pan seared arctic char (with sunchoke puree and sauté, jicama-citrus slaw), braised Indian spiced lamb shank, and smoked duck breast (with pomegranate sauce and rainbow Swiss chard).
Open seven days a week, on Fridays and Saturdays Unum offers a late night bar menu.
"Taking care of regulars," that's what chef and co-owner Blane is passionate about. "I grew up in New York, and London. Always loved to cook, and what I missed back here were the local pubs and bistros, that sense of home. I wanted to re-create that familiarity, an approachable place, not over the top avant-garde. Basic with a twist."
Unum is at 2917 M Street. Tel: 202.621.6959