The other white wine
"It doesn't show up at the table asking you to stop what you're doing and look at me. It says, what can I do to help?"
Noted local wine importer and author, Terry Theise on Riesling, what he considers the noblest of grapes. As Theise told The Georgetown Dish, "If it grows where it belongs, it comes out perfect."
Incidentally, Theise won a James Beard Foundation award in 2007 for Mid-Atlantic's Outstanding Wine and Spirits Professional, the same year Chef Michel Richard's Central won Best New Restaurant.
This summer, Michel Richard Citronelle joins more than 150 restaurants across the country in celebrating the 4th annual Summer of Riesling, started by fellow Riesling-lover, sommelier Paul Grieco. According to Citronelle's master sommelier Kathy Morgan, "dry German Rieslings are arguably the most dynamic food pairing white wine on the planet."
High praise indeed for a wine often maligned as being too sweet or cloying. Just knowing it's the perfect accompaniment to Thai and Indian food is reason enough to explore the world of Riesling.
"Terroir gives flavor its text; the vintner chooses the font." Terry Theise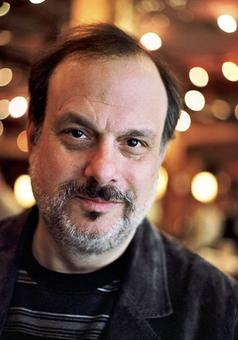 Usually included in the world's top three white wine varieties (along with Chardonnay and Sauvignon Blanc), Riesling is highly "terroir-expressive," meaning that its character is clearly influenced by the wine's place of origin. An aromatic white grape with high acidity, Riesling originated in the Rhine region of Germany, but is now grown all over the world.
"The Mosel produces many of Germany's best Rieslings, which tend to be delicate, lower in alcohol, higher in acid, floral and intensely mineral,"explains Phil Bernstein, wine consultant to Bassin's Mac Arthur Beverages. From driest to sweetest, the German Riesling classifications are:Troken, Halb-Troken, Kabinett, Spatlese, Auslese, and Eiswein. You're mostly likely to find these three:
Kabinett: Qualitätswein mit Prädikat (QmP) superior quality wine: fully ripened light wines from the main harvest, typically semi-sweet with crisp acidity.
Spätlese: "late harvest" typically semi-sweet, often sweeter and fruitier than Kabinett. This is Bernstein's favorite because "Spatlese retains complexity while remaining food-friendly."
Auslese: "select harvest" is made from selected very ripe bunches or grapes, typically semi-sweet or sweet, and often used for dessert wine.
Moving to warmer weather Alsace (the only wine region in France allowed to grow Riesling), where heat and a longer growing season leads to grapes with less delicacy, lower acidity, and increased fresh fruit flavors. Wine laws in Alsace are mostly German.
In Austria, Riesling is the second leading white grape variety after the indigenous Grüner Veltliner. Their wines are mostly made in the dry style and known, as Bernstein says, "for being clean, direct, rich and palate-coating with a particularly strong mineral aspect and higher alcohol content."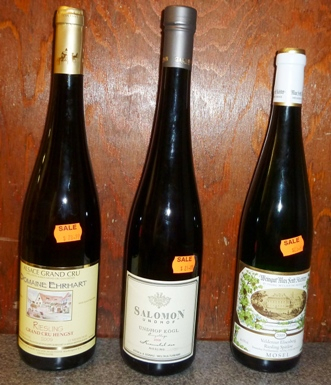 Bernstein's picks from Germany, Austria and Alsace:
1. Veldenzer Elisenberg Riesling Spatlese Mosel 2009 - Weingut Manferd Richter $23.99
2. Undhof Kogl Riesling Austria 2008 - Salomon $21.99 (a Terry Theise selection)
3. Riesling Hengst Grand Cru Alsace 2009 - Domaine Ehrhart $28.99
Visit Bassin's Mac Arthur Beverages for an excellent selection of Riesling.