The Other Greenbrier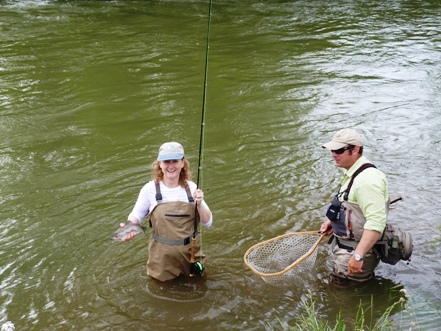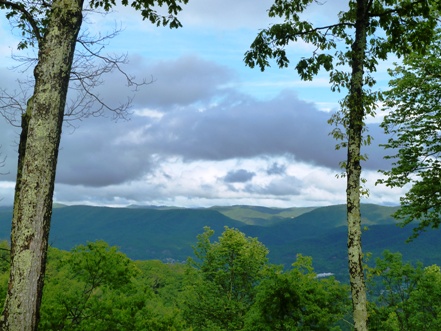 When you proudly say, "I'm going to The Greenbrier," most of us think: healing waters of White Sulphur Springs, the secret Cold War bunker tucked away in the Allegheny Mountains, centuries-old quintessentially southern luxury resort or world-class golf tournaments.
All of that is still true of "Greenbrier, America's Resort." And since 2010 there's also a casino club.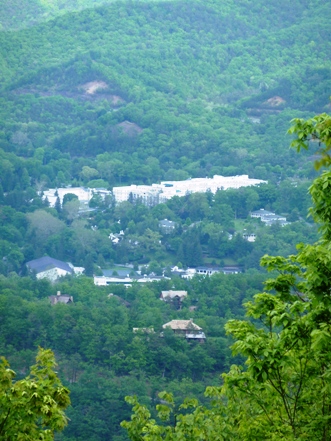 But this is about my discovery of a new Greenbrier, The Greenbrier Sporting Club, on the same 6,500 acres of lush landscape in West Virginia; a haven of exquisite private residences and all the outdoor sports and amenities you can imagine. For an urban dweller like me, the magic here is that I feel like I've always wanted to live in the mountains. For those who know me, what I did will surprise; catch my first rainbow trout fly-fishing, yup. Of course, not before I was assured that the "barb-less" technique wouldn't harm the fish's gums when released.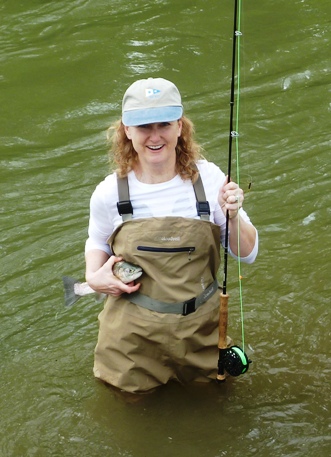 Ever since the film The River Runs Through It, I promised myself to try this elegant "contemplative man's recreation" at least once. Now I only want to fly-fish if it can be at The Greenbrier with resident naturalist, Jacob Ott.
For my traveling companion, Katherine Hoffman of TTR Sotheby's International Realty, outdoor sports are far from novel. A nationally-ranked marksman, archer, rower and wilderness enthusiast, her first fly-fishing adventure landed "six and three-quarters" trout. But who's counting?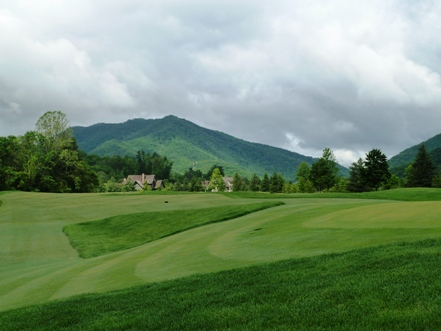 Since 2001, owning a piece of the legendary Greenbrier lifestyle is possible. As director of real estate, Suzanne Horst describes The Sporting Club's unique appeal, "It's easy to get to and you can really capture that Western mountain feel." As we toured the grounds and wound our way up to the mountain top to The Summit Lodge, I admired the style of all the recently built homes and how well their mountain vernacular designs harmonize with the golf courses, tennis courts and hiking trails. "Our architects are environmental stewards dedicated to preserving the green space," Horst explained.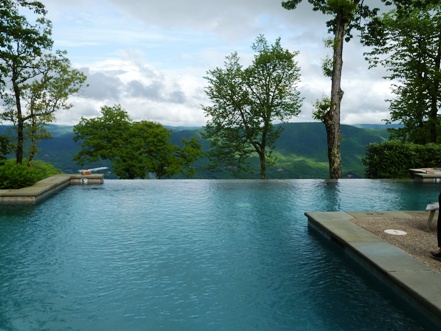 Pitch-perfect southern hospitality greeted us everywhere, evoking a time when landed gentry retreated here regularly. No wonder this was such a popular spot for world leaders and why generations of families have made it their temporary home away from home. The Greenbrier now offers unparalleled mountain beauty you can call your own.
For more information about The Greenbrier Sporting Club, contact Katherine Hoffman at 301.526.3565.