Oscars Follow-Up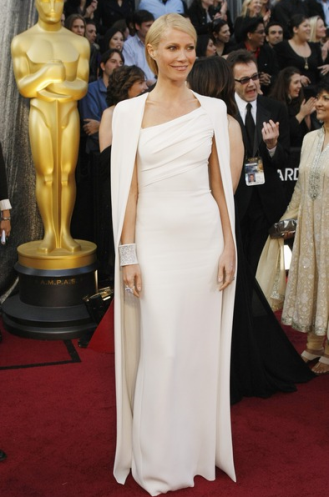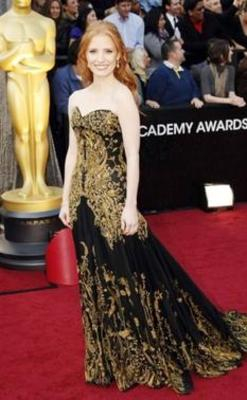 It was another big night for Hollywood at the 2012 Academy Awards. For days leading up to the event, every news show and talk show was predicting who would win and telling us how to host an Oscar party. It's just like Christmas and the Super Bowl, by the time it's all over, you wonder what all the fuss was about. In this case, however, I can tell you exactly what the fuss was about: fashion on the red carpet. And the stars did not disappoint. There were winners and losers before the show ever began.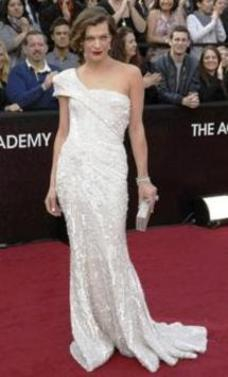 Here's a quick rundown of the hits and misses of the evening. There were scores of fabulous dresses this year—possibly more that previous years. The hands down stand out of the evening was Gwyneth Paltrow in a Tom Ford cream column gown with a cape over her shoulders. It was simple, elegant and perfect. Jessica Chastain was a close second in a stunning black and gold strapless Alexander McQueen. Tied for third place were Milla Jovovich, who channeled old Hollywood in a white sequined one shouldered Elie Saab, and Rose Byrne in a black sequined, one shouldered Vivienne Westwood. And once again Olivia Spencer knocked it out of the park for the plus-size gals in Tadashi Shoji.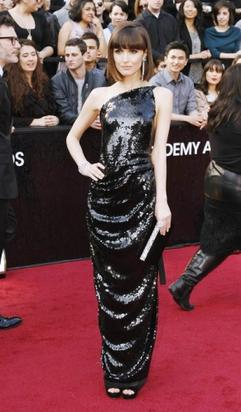 Glenn Close took an unfortunate approach topping a rufflley black strapless Zac Posen with a structured tuxedo coat. It was wrong on so many levels. And Nancy O'Dell of Entertainment Tonight fame wore a Chagoury Couture gown of bright yellow and black that resembled Italian drapes. Seriously, don't these women pay their stylists to know better? And does anyone know why Angelina Jolie kept trying to thrust her leg out of the slit in her full skirt? Awkward.
Ah, well, the anticipation is over for this year. It was worth the wait, though, and I'll look forward the 2013 awards season to see who will rise to the top on the red carpet!
by Robin Jones, a fashion stylist with Style for Hire, and co-owner of Refresh Your Dress.