Oscar Countdown: 'Brooklyn'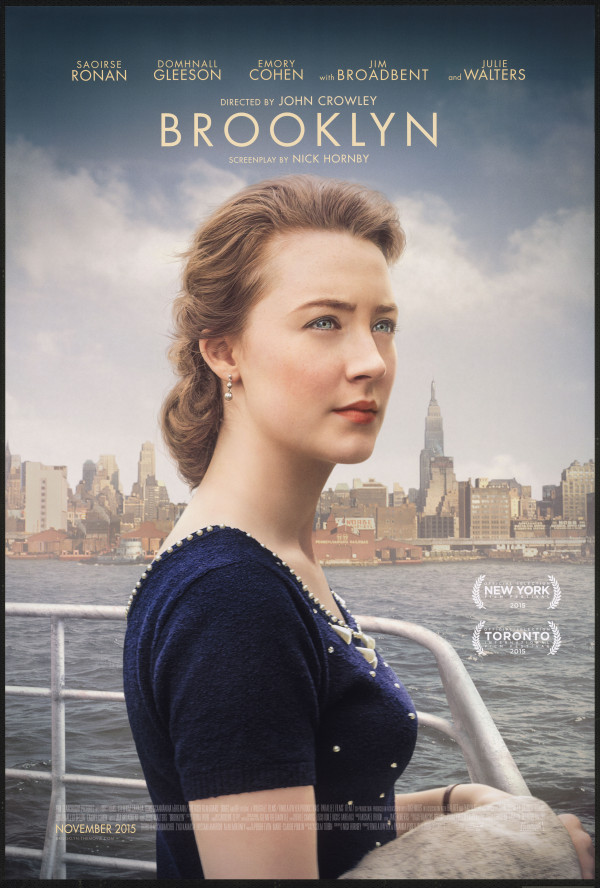 In the Best Picture category for The 88th Academy Awards 2016 that will take place on Sunday, February 28, today we cover Brooklyn."Based on a novel by Colm Tóibín, Eilis Lacey leaves small town Ireland for a better life in New York, arranged by an Irish priest in Brooklyn. Working in a shop she takes a bookkeeping course and participates in the Irish community. There she meets an Italian, and falls in love. They marry but she wants to see her mother after the death of her sister in Ireland. Returning home she falls into the life of the small town, meets a local guy, but also a nasty neighbour who knows she was married in the US. Written by Barry Mahon." IMDb. The film stars Saoirse Ronan, Emory Cohen, Domhnall Gleeson, Jim Broadbent and Julie Walters.
Here's the take: Hollywood on the Potomac loves a good love story and this one has all the elements of a good love story – attractive, sensitive actors in a period piece that tugs at the heartstrings. It is also ripe with reminders for understanding what immigration was and is really like – important timing since immigration laws are under attack worldwide. Riff with political implications, todays' immigration problems oft forget the personal trauma of those who leave their families behind looking for a better life and integrating into a foreign culture that leaves them lonely, confused and sad as they try to make their way.