'The Oresteia' at the Shakespeare: An Epic Production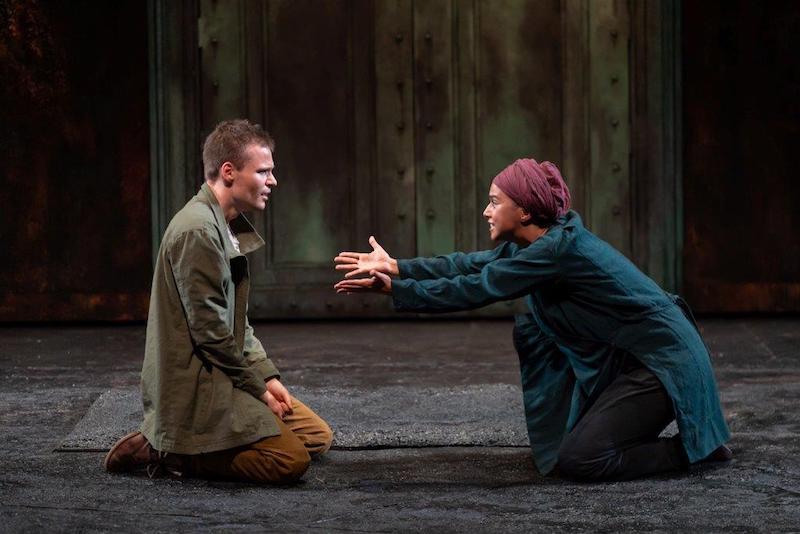 Michael Kahn's final outing as a director before officially retiring as Artistic Director of the Shakespeare Theatre is epic. This production of The Oresteia displays all his enormous creative skill and ability and he draws every last drop of talent from his amazing actors. I think in some way he wanted to remind Simon Godwin, who will take over as Artistic Director in July, how big the shoes are he has to fill.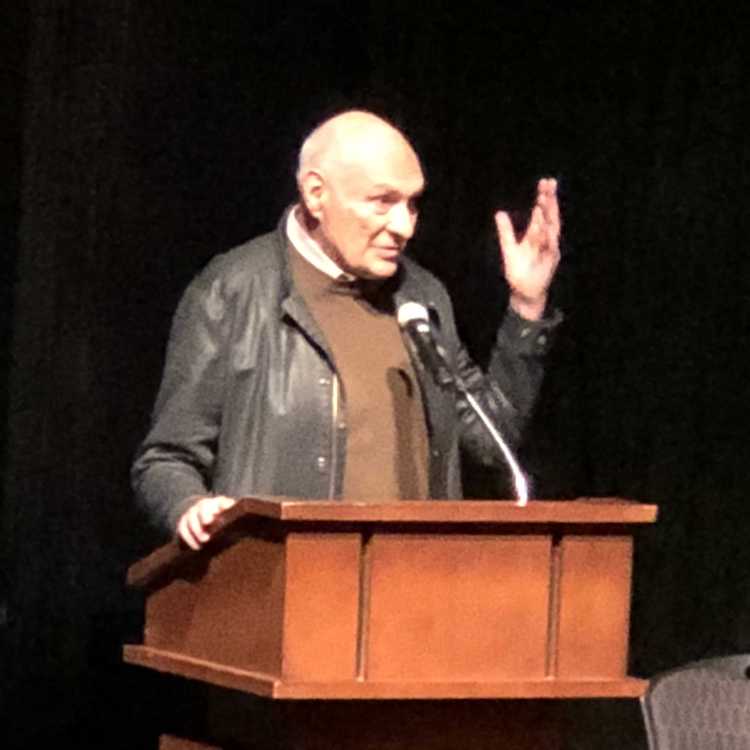 Michael said "I've always wanted to do all of The Oresteia. When I was in college, we read the whole Oresteia, and I was completely fascinated by the story, by the form, by the relationships, by the incredible depths of what it was about—violence, revenge, and the search for human justice." The original is a trilogy and Michael Kahn has directed condensed trilogies before, including The Oedipus Plays and Henry VI. He has a unique understanding that the grand scale of these plays is heightened by a sleek, rousing adaptation.
So he contacted the talented Ellen McLaughlin, a prodigious interpreter of the Ancient Greek plays of Aeschylus, Sophocles and Euripides. With this interpretation she both honors the original plot and language but with a fresh take imbuing them with a modern resonance. McLaughlin's play compresses Aeschylus' trilogy into one thrilling three-act play, presented with one fifteen minute intermission, centered on Agamemnon's slaughter of his daughter, committed in the name of martial duty and pious sacrifice, but deemed unforgivable by his wife Clytemnestra. Kahn has said "her revenge is a work of patience and passion, emotions linked by the endurance of suffering."
The acting is incredible across the board but special kudos must go to Rad Pereira (Electra), Kelley Curran (Clytemnestra) and Josiah Bania (Orestes). When they are on stage either alone or playing off each other they are riveting.
This interpretation of the plays questions the very notion of justice and whether justice is the search for truth or the pursuit of retribution. When the chorus questions what to do about Orestes after he has killed Clytemnestra you are forced to think deeply about what you would do. McLaughlin in her interpretation asks "What is our view of justice in today's society?" Not an easy question to answer for many of us. "Can we accept our complicity in crimes, whether we partake in the violence or merely turn away? And where is our shared humanity in a world of suffering, violence and the galling indifference of the gods? "
Kahn clearly chose his cast carefully both for their amazing talent and range. For the chorus he chose Corey Allen, Kati Brazda, Helen Carey, Johnathan Louis Dent, Franchelle Stewart Dorn, Alvin Keith, Patrena Murray and Sophia Skiles. Simone Warren is wonderful as Iphigenia, Kelcey Watson a strong Agamemnon, and Zoe Sophia Garcia a wondrous Cassandra.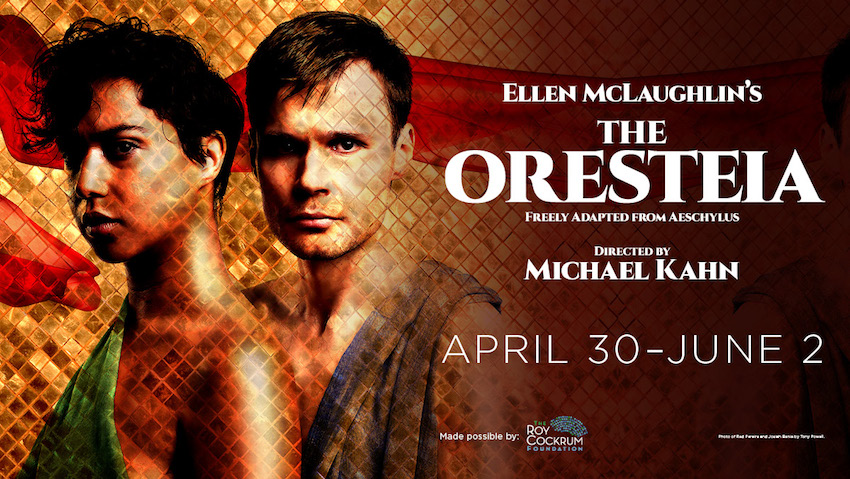 No production reaches its full potential without great scenic and costume design and Susan Hillary has done a masterful job. Lighting by Jennifer Tipton and Sound Design by Cricket S. Myers with Music composed by Kamala Sankaram add to the quality of the production and all highlight what Kahn wanted to say with this production.
We all know what an amazing talent Michael Kahn is. He has received numerous awards from around the world and in addition is credited with helping to build downtown DC when he took the leap of faith to move the Shakespeare Theatre Company there. Leaving us with this epic production of The Oresteia as his final directing outing at the Shakespeare will surely make us miss him even more. We can only hope that like Cher he will be doing many 'final' tours and we will get to enjoy his talent as a director again in the future.
The Oresteia will be at Shakespeare's Sidney Harman Hall until June 2, 2019.
*/