Online Men's Clothier Bonobos Coming to Cady's Alley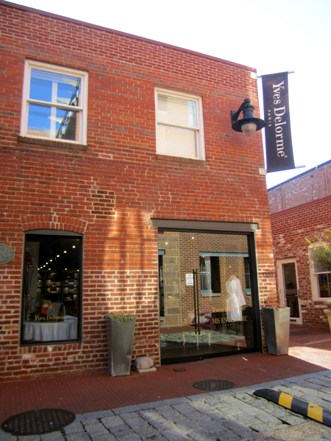 The New York City-based online men's apparel retailer, Bonobos, is coming to Georgetown. EastBanc and Jamestown announced this week that the clothier will open in late January 2013, in the Cady's Alley space currently occupied by Yves Delorme.

Launched in 2007 with better-fitting men's pants, today Bonobos is the largest apparel brand in the U.S. launched solely over the Internet.
The 1,000-square-foot space will serve as a Bonobos Guideshop location, offering customers an opportunity to be fitted and try on merchandise (by appointment) prior to making online purchases.
"Bonobos will deliver forward-looking classic men's fashions to the vibrant retail community in Cady's Alley and we are pleased to have them be a part of the distinctive urban village that comprises our properties," said Anthony Lanier, president of EastBanc. "We are impressed with the online success of the Bonobos brand and how the company effectively expanded its Internet presence with a traditional retail fashion model. Securing Bonobos supports our commitment to the neighborhood's status as Washington's premier retail destination and will surely complement the foot traffic in the corridor."
Bonobos will be located at 3320 Cady's Alley in Georgetown.