Culture
|
June 14, 2023
|
One Jewish Boy at Theater J
An English play about a mixed-race interfaith couple.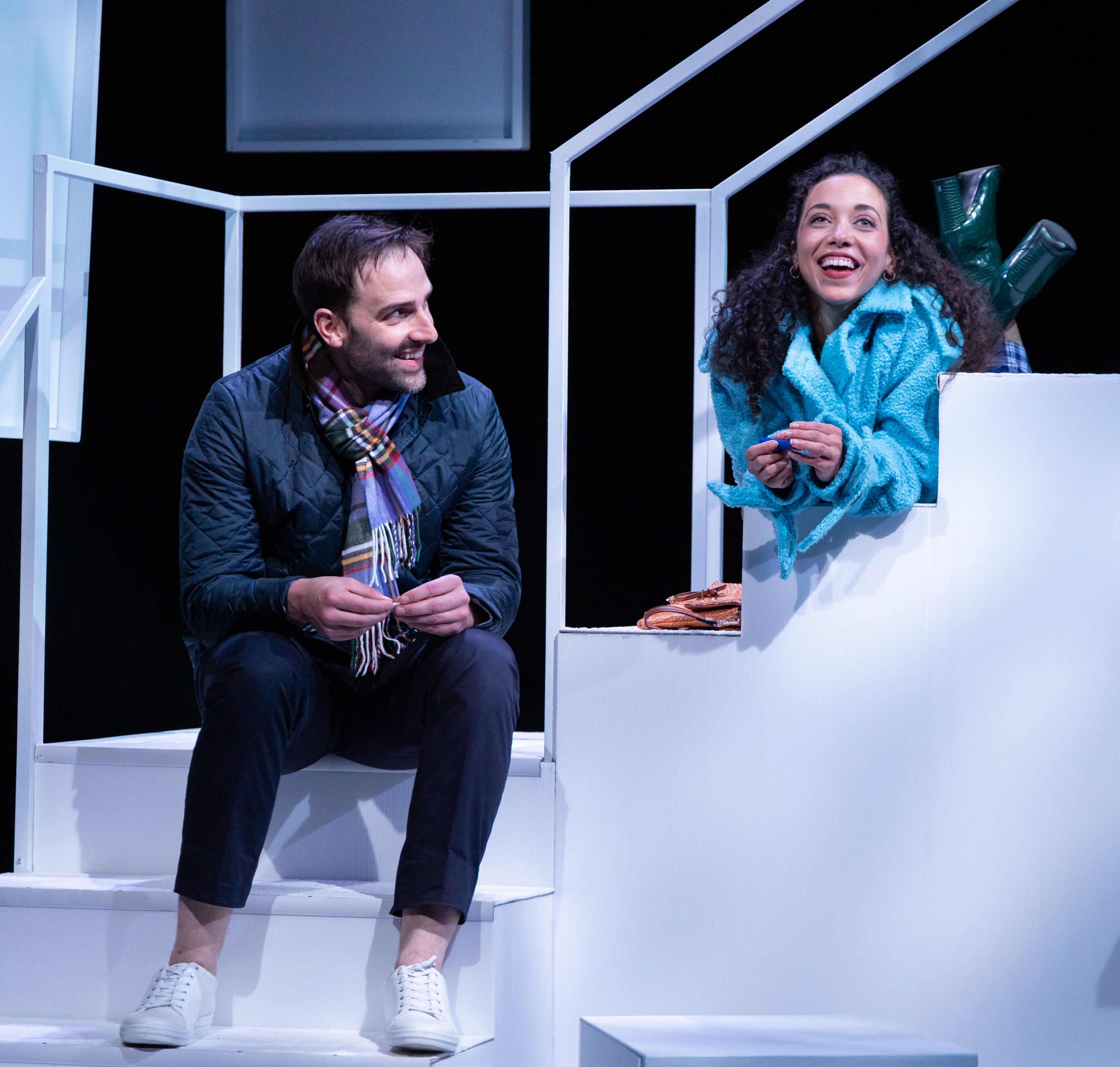 Theater J describes One Jewish Boy as; "A bittersweet, sophisticated and quick-fire new British comedy about antisemitism. Jesse, a nice Jewish boy, falls in love with Alex, a nice mixed-race girl. The love between them is pure and absolute, but Jesse has never been able to shake off the vicious attack that changed him forever."
So, I went to the theater prepared to really like this play, without reservation. Unfortunately, that is not what happened. While I enjoyed many parts of the play, of course finding the topics covered very important, it seemed sometimes disjointed, and trying to say too much. 
The very talented playwright, Stephen Laughton, has said, "The thing I most worry about, probably the ultimate gesture of this play, is how all the 'isms' and '(pho)bias' in our society – that toxicity can ultimately poison our sense of allyship. Jesse (an Ashkenazi Jewish man) and Alex (a Biracial woman), the play's characters, should be natural allies. Given the communities they come from, they should absolutely be natural allies. But, more often than not, especially when on a defensive keel, we can often fail to find the common ground, we forget about solidarity."  Yes, he is right. 
Yet the premise of the play seems to be mainly about Jesse, a Jewish boy from a posh area of London, who was attacked and beaten just for being Jewish. He has a difficult time getting beyond that, and it is impacting his entire life and relationship with Alex. I would have appreciated the play more if there was more direct focus on that, without bringing in all the rest including: issues Black women, and all women, face; issues new mothers face; British politics, with Alex and Jesse fighting about Jeremy Corbyn, Boris Johnson, and Tories; British Jews relationship to Israel; and even throwing in a debate between Jesse and Alex about circumcision, which Alex considers mutilation, while Jesse, as a Jew, considers important for their son. 
There is much here Laughton, who is English, appears to have written for British audiences. One thing is the final scene of the play in Ibiza, a place where many British go on vacation. That scene seems only to close an earlier throw-away line in the play, when Jesse, on what Alex thinks is their first date, tells her he thinks they met before. It didn't seem relevant. 
Now for the good parts. First is Danny Gavigan, as Jesse. He is superb throughout. He gets to show off his dramatic chops, and even some dance moves. We get to hear his singing voice as he chants the Hebrew prayer while lighting Chanukah candles. Then there is Alanna Saunders as Alex. She is beautiful, and clearly a very good actor. The issue I have with her is when she is emulating a British accent, for much of the first few scenes I didn't always understand her. Clearly missing some of her funny lines. Seemed I wasn't the only one as while there was laughter in the audience, most around me weren't laughing. Her accent didn't seem to be so necessary for American audiences. She did become more understandable as the play went on. 
The play is directed by the talented Johanna Gruenhut. Her creative team is superb and one standout is Costume Designer, Danielle Preston. Then there is the interesting and great set by Debra Kim Sivigny and the very effective Lighting Design by Jesse W. Belsky. The very talented Matthew M. Nielson, Sound Design and Composer, adds much to this production. 
One Jewish Boy will be at Theater J through July 2, 2023, and tickets are still available.