Oliver Lee Jackson Paintings at NGA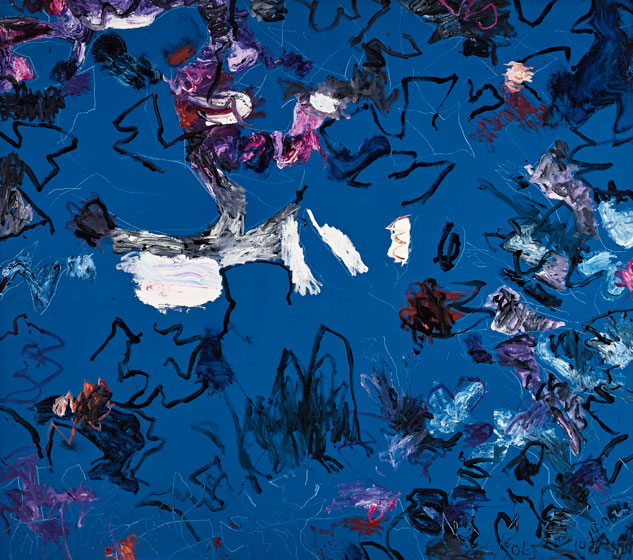 The National Gallery of Art (NGA) is hosting an exhibition of Oliver Lee Jackson paintings in the East Building, mezzanine level through September 15, 2019.
American painter, printmaker, and sculptor Oliver Lee Jackson (b. 1935) has created a complex body of work which masterfully weaves together visual influences ranging from the Renaissance to modernism with principles of rhythm and improvisation drawn from his study of African cultures and American jazz.
*/
Oliver Lee Jackson: Recent Paintings presents 18 paintings created over the past 15 years, many of which will be shown publicly for the first time. Jackson's often large-scale paintings blend figural elements of bodies pointing, kneeling, drawing, and playing instruments with colorful abstract compositions and vigorously worked surfaces.
Each painting creates a space and world of its own, captivating viewers and challenging them to spend time with the mesmerizing works. Born in St. Louis, Jackson taught at California State University, Sacramento, for many years and now lives and works in Oakland, California.