O Salon on O Street Opens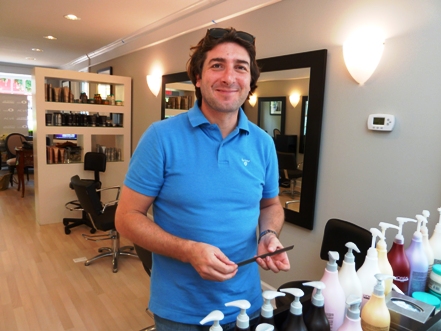 "It was a blessing in disguise." That's how owner Guillaume Choquet described the relocation of O Salon from M to O Street. "When our rent went up, we decided to look for a new spot. With prices only national brands can afford, it's 'Mall of America' at Wisconsin and M." As Guillaume told The Georgetown Dish, "For 10 years we've been in Georgetown, but now we are really part of the neighborhood."
Guillaume and partner Soner Ozbay open Wednesday on two levels in a completely remodeled row house designed by architect, contractor, landlord … and gardener, Robert Bell.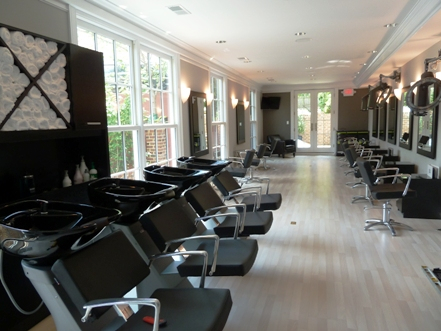 With separate areas for cutting, coloring and offices downstairs, the salon is light and airy. As Guillaume explained, "We're known for our coloring, and natural sunlight is so important for seeing the true color." As a designated 'L'Oreal Professional Salon, O is the first salon in Washington to carry INOA, an oil-based coloring that "after two applications will restore hair's original texture."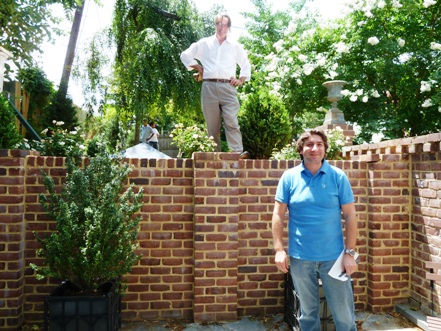 Out back is a brick-enclosed patio with a fully landscaped garden that extends across the back row of shops on O Street, including new next door neighbor, Fuel Pilates.
O Salon is at 3212 O Street.