O and P Streets Project Ribbon-Cutting Celebration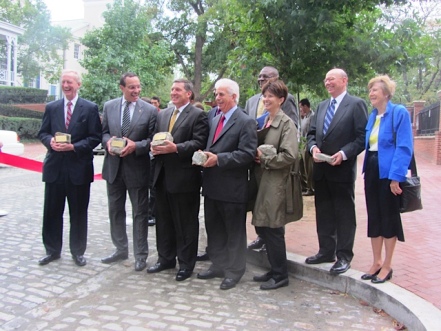 Washington, D.C. Mayor Vincent Gray officially commemorated the completion of the rehabilitation project of the historic Georgetown blocks of O and P Streets Tuesday morning.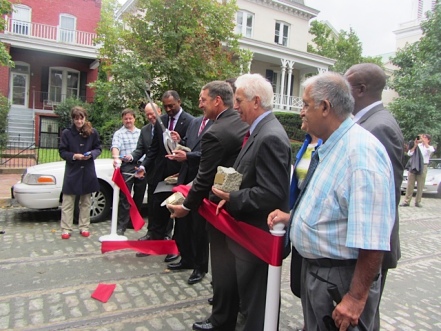 In attendance at the ribbon-cutting ceremony were Jack Evans, Ed Solomon and Jeff Jones.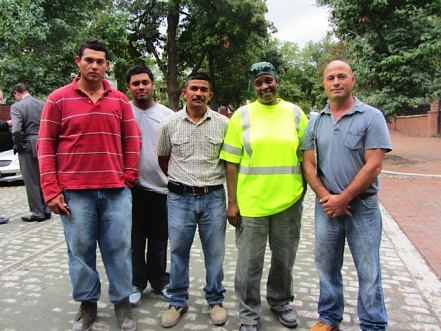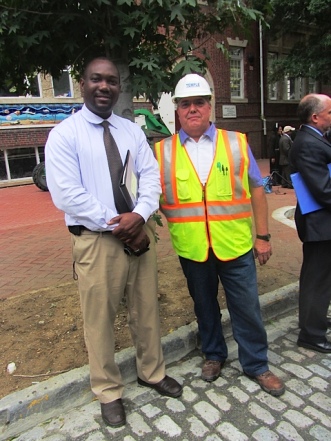 The ceremony took place at 3219 O Street in front of Hyde-Addison Elementary School.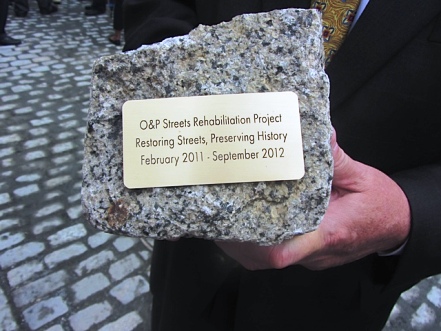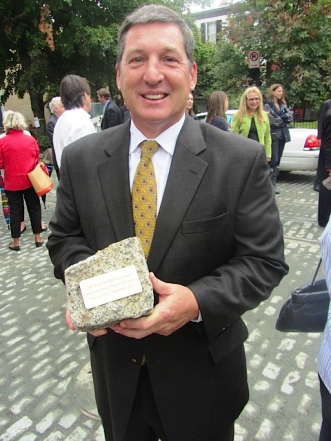 Jeff Jones thanked the crowd for being there. "I call this completion to be significant not only physically, but also symbolically as a connection ... Our City is comprised of over 130 different neighborhoods, and Georgetown is one of those. To me this project connects our neighborhood east to the rest of D.C. It starts at Georgetown University and leads directly toward One City DC."
Continuing, Jones said, "The O&P streets renovation also connect us to Georgetown's rich and long history. As early as 1873, horse-drawn railway service ran through these streets. And prior to that, I can only imagine workers placing these exact pavers on our streets. Today, right now, we are not only preserving but we are connecting with this past. And, this is part of the reason the entire community of Georgetown is designated a National Historic Landmark."