Nutrition for Maximizing Brain & Heart Health Monday at Woodmont Country Club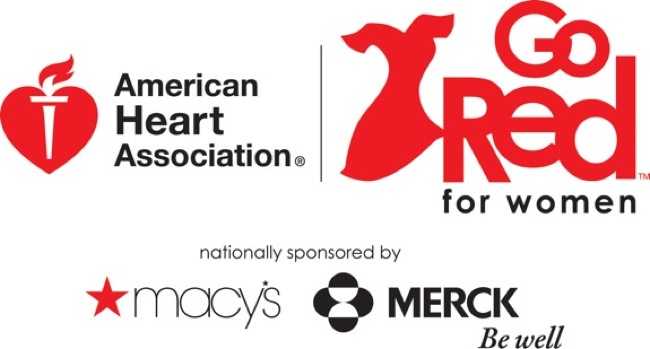 Most people know that nutrition is crucial for heart health, even if the specifics are sometimes a bit confusing. But very few people realize just how important nutrition is for brain health, and that the two intersect quite nicely.
My clients regularly ask me: Do certain foods affect my brain? My answer: Yes! What you eat profoundly affects the brain, memory, and mental function. And – lucky for us – scientific research confirms brain and heart health benefit from similar foods, nutrients and behaviors (Read my article, "Maximizing Brain Health Do's and Don'ts). I will discuss state-of-the-art knowledge of how you can maximize your brain and heart health through nutrition at the First Annual "Go Red For Women Wellness Symposium" at the Woodmont Country Club in Rockville, Maryland on Monday, May 29.
Go Red For Women® celebrates the energy, passion and power we have as women to band together to wipe out heart disease and stroke.
The American Heart Association cordially invites you to theFirst Annual Go Red for Women Wellness Symposiumin conjunction with the 29th Annual Golf Tournament
Monday, April 29, 201310:00 am – 2:00 pmWoodmont Country ClubRockville, MD
Explore and celebrate your health and well-being at the First Annual Go Red for Women's Wellness Symposium. Join other strong women from across DC, Maryland and Virginia for a powerful, meaningful day to join forces, raise funds for the American Heart Association, and commit to ending heat disease and stroke - the number one killer of women.
Learn how heart disease affects a family and how you can help stop heart disease in our lifetime, while experiencing new ways to nurture your body, mind and spirit in a relaxing and welcoming atmosphere for women of all ages. Choose three expert-led workshops from an array of dynamic topics including healthy cooking, nutrition, fitness, weight loss, beauty and happiness.
The day ends with a heart-healthy lunch, keynote speaker, and inspirational survivor story.