Nurieh Mozaffari Show at Susan Calloway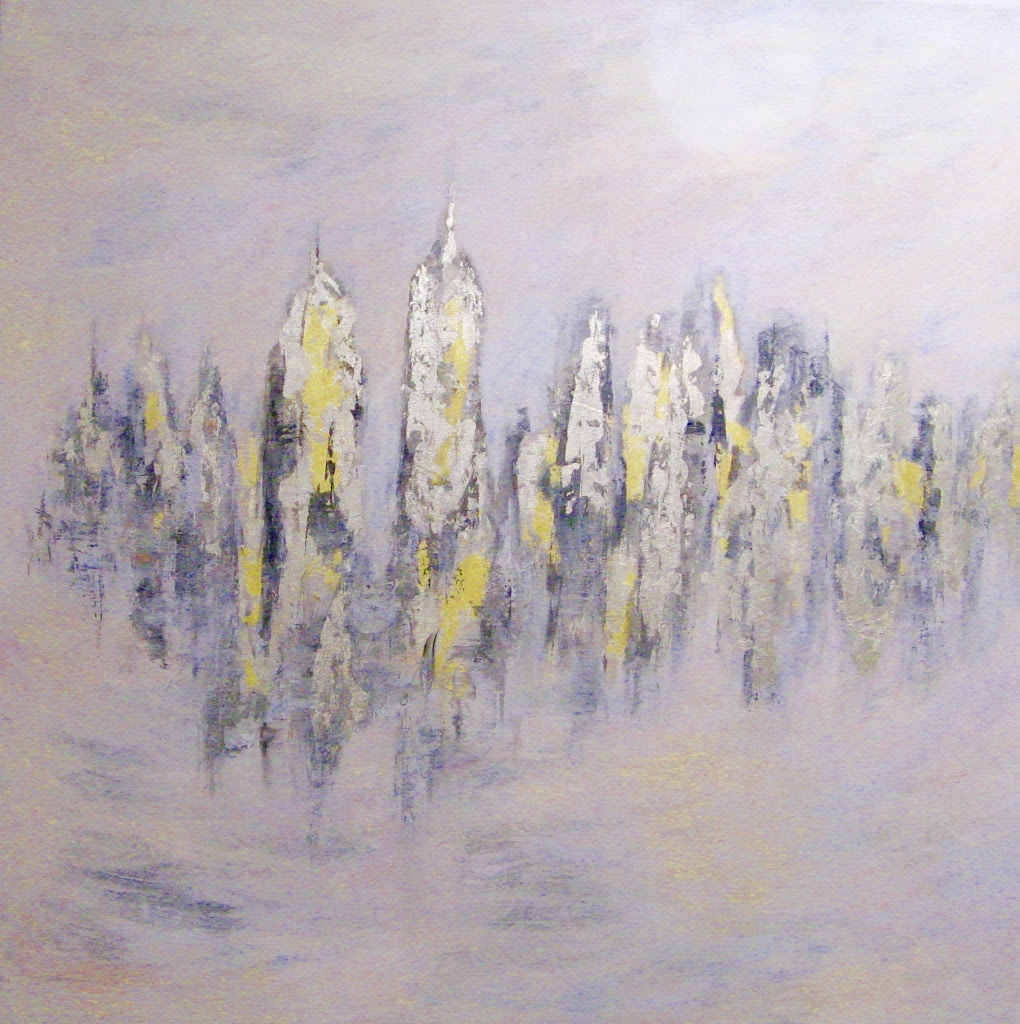 Susan Calloway Fine Arts Gallery is hosting, La Lune Blanche, an exhibition of work by Nurieh Mozaffari from September 8 through October 7, 2017.
Nurieh's paintings have shown that there is much to discover beyond the restriction of form, and she strives to stay true to that knowledge in the body of work featured in this exhibition, La lune blanche. Each painting stands on the concept of capturing the essence of the reflection of the moon - whether it is rising or disappearing over the horizon - in various parts of the world. Many of the images evoke scenes of Washington, New York, and Paris. These paintings envelope the viewer in moments that are precious as well as common, transforming the ordinary into the extraordinary.
Nurieh's immigration from Iran to Canada in 1998 pushed her to expand her perspective of the world and while she now travels mostly between Canada, the US, and Europe, her work still draws on her cultural heritage.
She has been exhibited internationally since 1984. She has had twenty solo exhibitions and more than a hundred group exhibitions. Her works have been exhibited in the Tehran Museum of Contemporary Art; Sad Abod Museum, Tehran; Nivran Museum, Tehran; Shohada Museum, Tehran; Azadi Museum, Tehran; Pacific Mineral Museum, Vancouver; Institute du Monde Arabe (solo exhibition), Washington, DC; French Embassy, Washington, DC; and Susan Calloway Fine Arts, Washington, DC, among others and has won numerous awards.
Susan Calloway Fine Arts is located at 1643 Wisconsin Avenue in Georgetown.