Culture
|
April 10, 2022
|
Notre-Dame Interactive Exhibition
National Building Museum's first augmented reality exhibition opens on 3rd anniversary of the 2019 Cathedral Fire.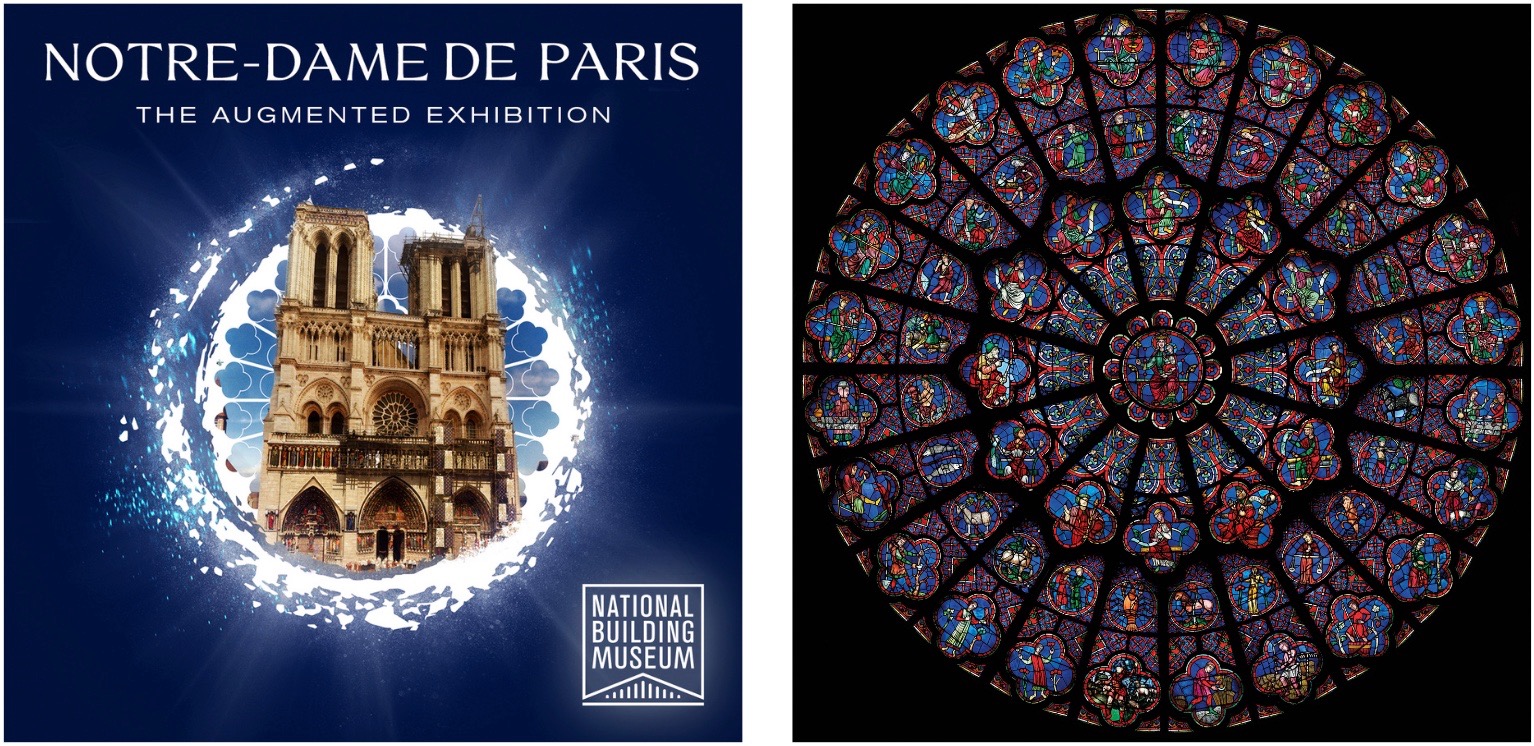 On April 15, the National Building Museum will bring French heritage back to life with a major new exhibition, Notre-Dame de Paris: The Augmented Exhibition, a 360-degree augmented reality immersion into the 850-year history of the cathedral and its ongoing restoration. The exhibition's North American debut at the Museum takes place on the third anniversary of the 2019 fire that ravaged this UNESCO World Heritage site and runs through Monday, September 26, 2022. 
This visually stunning experience,  is the first interactive technology exhibition on display at the National Building Museum.
The innovative installation is designed and produced by Histovery, a French start-up, in collaboration with the Public Institution in charge of the conservation and restoration of Notre-Dame de Paris.
The innovative and intuitive Histopad experience is designed to appeal to visitors of all ages, regardless of their comfort level with technology.  Visitors can choose between eleven language options and a self-guided children's virtual treasure hunt encourages exploration of the cathedral's history and identification of items secretly imbedded within the augmented reality screens.
Current restoration of the building is a major focus of the exhibition as the HistoPad technology allows visitors to see workers in action reconstructing the elaborate architecture and rebuilding this sacred cathedral including the stabilization required after the fire ended. The experience provides insight into how the restoration team is using historical and scientific evidence to inform the ongoing work to repair the cathedral.
"The National Building Museum is the perfect venue for this exhibition to debut in the US," stated Bruno de Sa Moreira, Co-founder and CEO of Histovery. "The Museum was established to preserve and celebrate the building arts and its mission is to inspire curiosity about the world we design and build.  That focus, and its commitment to prioritize the role of innovation in their programming, is in total alignment with our goals."