Not Amused in Robins Hood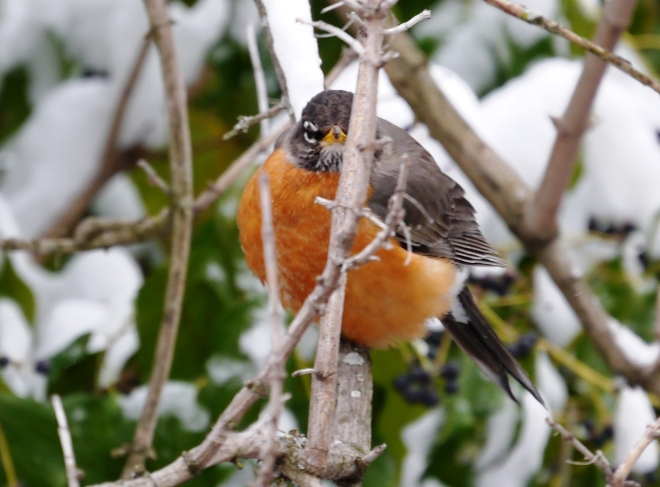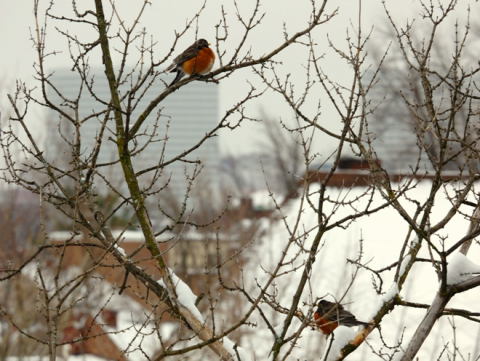 One January morning in 2010, while admiring an enormous congregation of chubby robins (they were cold!) through our office windows, Hugh Jacobsen and I discovered we were looking at the same tree.
Turns out, the robin tree was behind Jacobsen Architecture and my home office in the East Village.
Incidentally, Hugh's beloved late wife (Simon Jacobsen's mother), was named Robin.
So, last week, Simon and I decided our tree needed a name. While the feathered friends in Robins Hood think today's St. Patrick's Day snowfall is no way to usher in spring, they remain unruffled.