Nordic Jazz 2018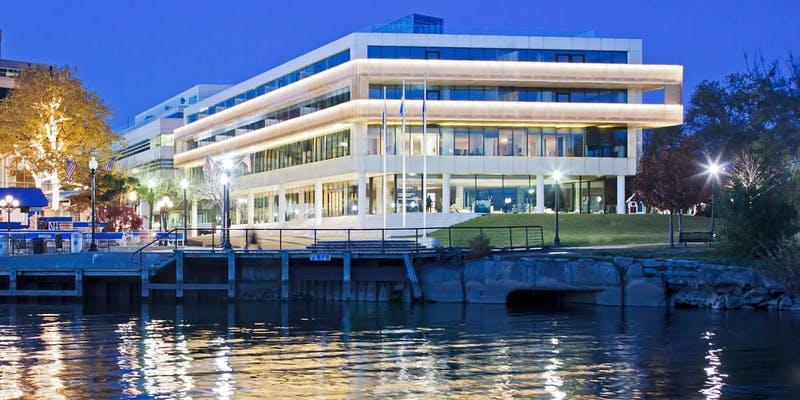 On Sunday, June 24, 2018, the Nordic Embassies present the 12th annual Nordic Jazz Festival with internationally acclaimed performers from Denmark, Finland, Iceland, Norway and Sweden.
Two bands will perform in the spectacular setting of House of Sweden. Enjoy a first hour of cocktails on our rooftop followed by two full sets of contemporary jazz by Sigurdur Flosason Quartet (from Iceland & Sweden) and Trail of Souls (from Norway).
Rooftop Reception (weather permitting) 6:30 pm - 7:30 pm
Concerts 7:30 pm - 9:30 pm
Program
6:30 Doors open. Bar with spectacular views overlooking the Potomac river is available with items for
purchase.
7:30 - 7:35 Welcome remarks
7:45 - 8:30 Sigurdur Flosason Quartet (Iceland & Sweden) in Alfred Nobel Hall
8:30 - 8:45 Short break
8:45 - 9:30 Trail of Souls (Norway) in Alfred Nobel Hall
Please note that the full concerts will not take place on the rooftop.
Bar and food items available for purchase. 21+ to drink.
ABOUT THE BANDS
Sigurdur Flosason Quartet (From Iceland & Sweden)
Featuring:
Sigurdur Flosason on saxophone
Anna Greta Sigurdardottir on piano
Graig Earl on double bass
Paul Svanberg on drums
The quartet plays music composed by saxophonist Sigurdur Flosason, many of which were recorded on his most recent album, "Green Moss Black Sand" (Storyville Records). The music is dedicated to the nature in the highlands of his native Iceland. This touring ensemble is composed of Graig Earl on double bass, Paul Svanberg on drums, and Anna Greta Sigurdurdottir on piano. Anna Greta Sigurdurdottir, an award-winning jazz pianist in her own right, is also Sigudrur Flosason's daughter.
Sigurdur Flosason is a leading Icelandic jazz musician. He has recorded more than twenty CDs with a wide variety of jazz music; everything from his own compositions and jazz standards to experimental music and improvisational solo performances with the Icelandic Symphony Orchestra and the Swedish Norrbotten Big Band. Sigurdur is a driving force and frequent conductor of the Reykjavik Big Band and a founding member of the Icelandic Saxophone Quartet. He has performed in all the Scandinavian countries, the US, Canada, Japan, China, Thailand, and various European countries.
Trail of Souls (Norway)
Featuring:
Solveig Slettahjell with vocals
Knut Reiersrud on guitar and harmonica
Andreas Ulvo on piano and keys
Roger Arntzen on bass
Pål Hausken on drums
Vocalist Solveig Slettahjell, blues guitarist Knut Reiersrud and jazz trio Andreas Ulvo, Roger Arntzen and Pål Hausken are on an international tour with "Trail of Souls," a cross-disciplinary musical performance reimagining blues and gospel classics through the lens of Norwegian folk traditions and electronic, experimental influences.
Trail of Soul's performance at the Nordic Jazz Festival in Washington, DC is the launch of an American tour. The ensemble has performed to great acclaim in Norway, Germany, and Austria. www.trailofsouls.com
Purchase tickets here.
*/