No more "Russian Roulette" on Wisconsin Avenue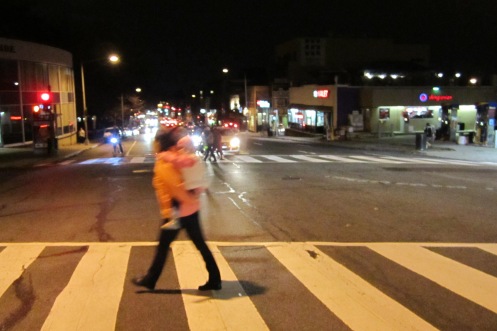 Wisconsin Avenue from Massachusetts Avenue to Whitehaven Parkway will undergo a major upgrade and traffic change to improve safety for motorists and pedestrians and enhance the overall area. According to a Monday evening presentation by the District Department of Transportation to Georgetown Advisory Neighborhood Commission 2E, a center median, delineated by pavement markings, will be created on Wisconsin Avenue along with new time-of-day traffic patterns, as follows: at peak times, two traffic lanes with no parking, plus a left turn lane at intersections; off-peak, parking permitted, with one lane of traffic and left turn lanes.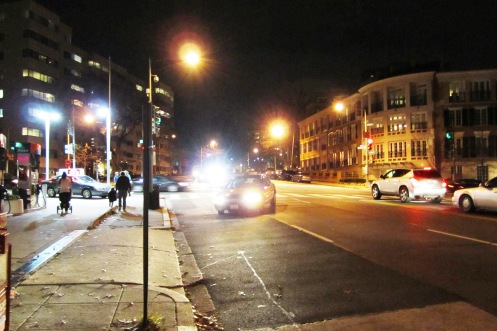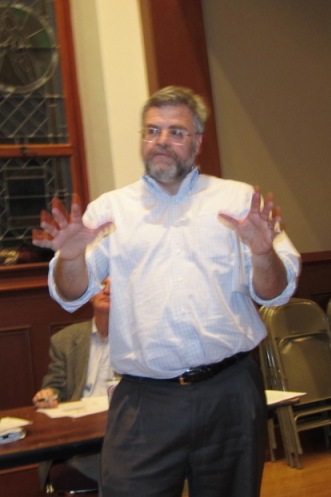 According to Brian Cohen, chair of Glover Park ANC 3B, the DDOT project follows a 2006 Office of Planning study that recommended wider sidewalks, better street lights and traffic controls and other measures to improve the area, particularly for traffic and pedestrian safety. Citing two pedestrian deaths over the last few years, he said, "you can't play Russian Roulette" any more on Wisconsin Avenue.
Paul Hoffman, DDOT project manager, assured ANC 2E that the traffic flow will be the "same as before" the project, with clearing times of one traffic cycle or 110-120 seconds. After a year, DDOT will analyze the traffic patterns while keeping in mind installing a "hard," raised median to replace the pavement markings.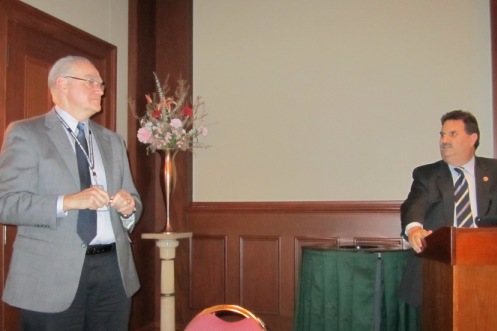 ANC 2E unanimously approved a resolution by Commissioner Bill Starrels endorsing the project, while explicitly excluding approval of a permanent median.
The project will affect the following intersections of Wisconsin Avenue: Garfield, Fulton, Edmunds, Calvert and 35th Streets, Davis and Hall Places and Whitehaven Parkway.