No, it wasn't the trains creating all that rumbling at Union Station, it was the Mayor's birthday party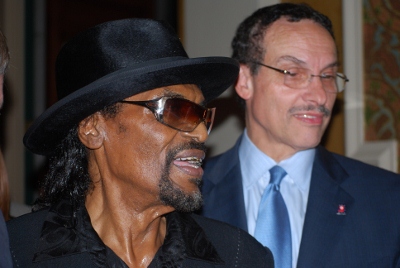 The Godfather of Go-Go Chuck Brown isn't exactly Marilyn Monroe but the Happy Birthday he sang for Mayor Vincent Gray's 69th birthday Tuesday night, along with 450 well-wishers, was just as sweet.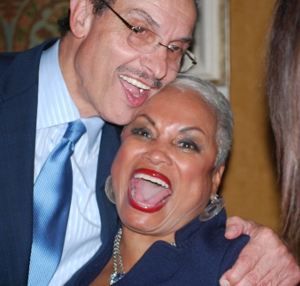 In a jovial mood at B. Smith's restaurant at Union Station, Gray, looking stylishly sharp, schmoozed and posed for photographs for several hours with friends and colleagues loyal to the core. There were three large sheet cakes, salmon, chicken strips and passed appetizers.
Born November 8, 1942, the Mayor keeps in shape mentally and physically by playing first base in a local recreational baseball league.
The somewhat belated celebration was in support of the mayor's Constituent Services Fund; donations were accepted up to $500. The invitation stated that the mayor's constituent services fund "will be used strictly for DC residents with emergency needs such as funeral expenses, utilities, food, and toys for needy children."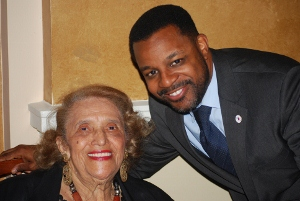 Hosts included campaign supporters of Gray: DC Chamber of Commerce CEO Barbara Lang, PR executive Linda Greene, lawyer and DC Zoning Board of Adjustments member Lloyd Jordan, DC Arts and Humanities Commission Chair Judith Terra, and education leader Josh Kern.
The collegiality brought to mind that ol' time question of who do you want to be in a fox hole with when the bullets are flying? From the support Tuesday night, the response for the Mayor could well be: anyone who came to celebrate his birthday.