"No act of kindness, no matter how small, is ever wasted."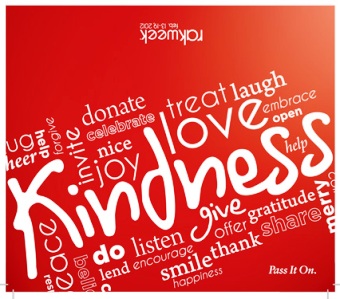 Aesop, The Lion and the Mouse
Valentine's Day gets all the hype but The Random Acts of Kindness™ Foundation has proclaimed this National Random Acts of Kindness Week.
Celebrated around the world to encourage acts of kindness, the week culminates with Random Acts of Kindness Day, February 17 in the U.S. (in New Zealand, it's September 1). The challenge is to do something kind for a friend or stranger for no reason at all.
Visit Georgetown businesses celebrating Random Acts of Kindness Day this Friday:
Sprinkles Cupcakes is giving out one free mini cupcake per customer
The Dog Shop is offering free treats for the pooches & 10% of sales donated to Lucky Dog Animal Rescue
Vineyard Vines will have free gift wrap and free shipping as well as other acts of kindness by the staff
LUSH is offering complimentary facials or hand treatments
Alchimie Forever will give out one gift certificate to a randomly selected customer via Facebook.