NMWA Lifts Up Women Artisans of Bangladesh with Handmade Scarves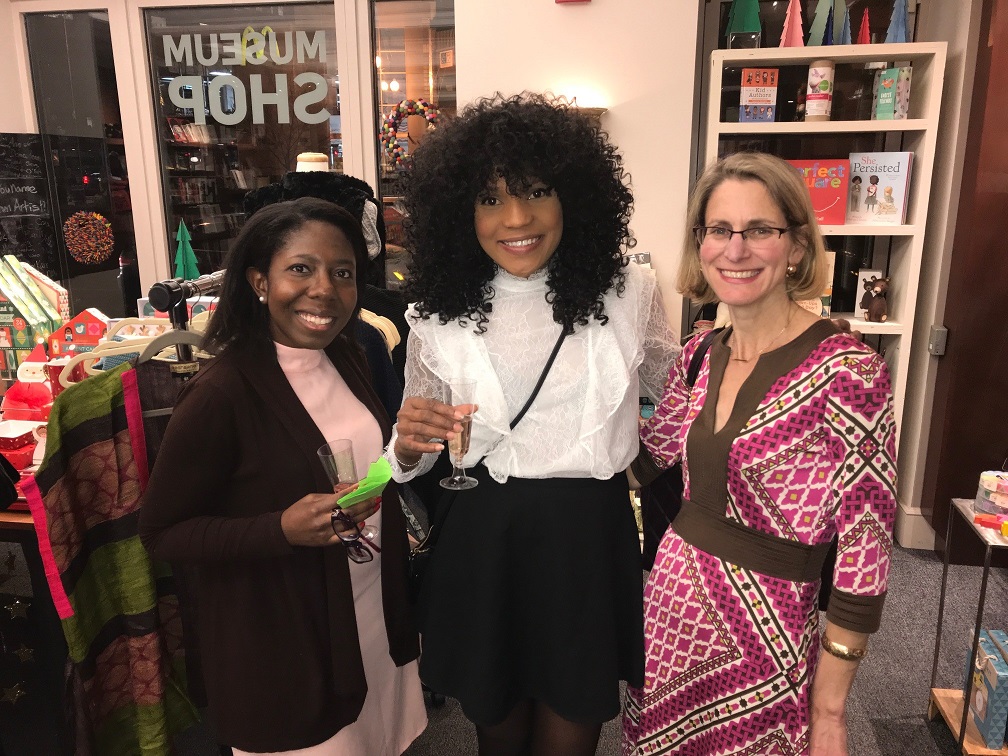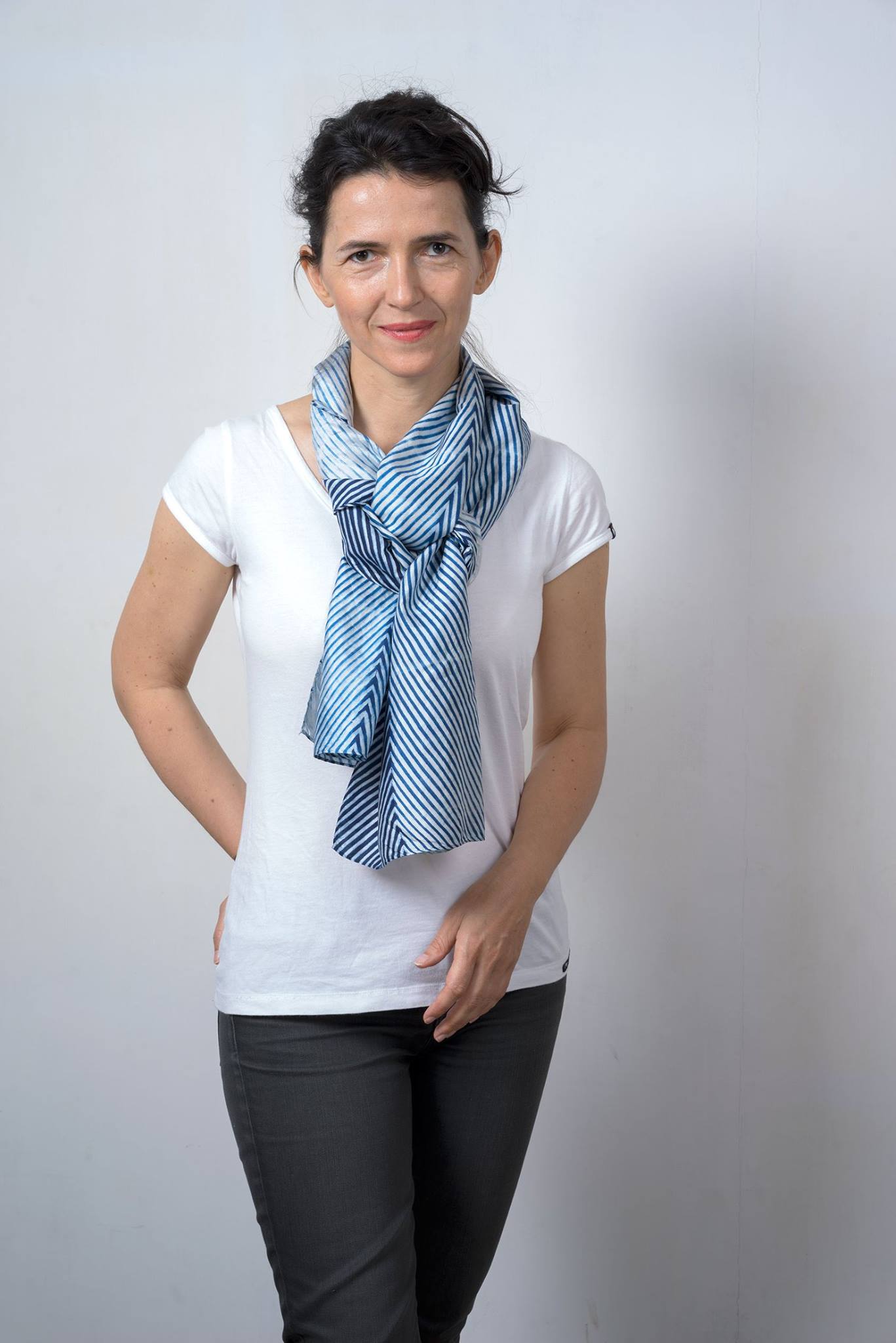 The National Museum of Women in the Arts (NMWA) unveiled handmade scarves from Bangladesh at its renowned Museum Shop just in time for the holidays with a reception celebrating CARE's LIVING BLUE, a social enterprise of women artisans, demonstrating how art made by women can lift entire communities and regions out of poverty.
Founded by CARE and co-owned by the artisans, CARE's LIVING BLUE has produced scarves and apparel for top French designers and Galeries Lafayette, working with local artisans. The initiative to support the LIVING BLUE artisans at the Museum was spearheaded by Adriana Relagado, manager of the Museum Shop, Melani Douglass, Director, Public Programs, and Alicia Gregory, Manager, Public Programs.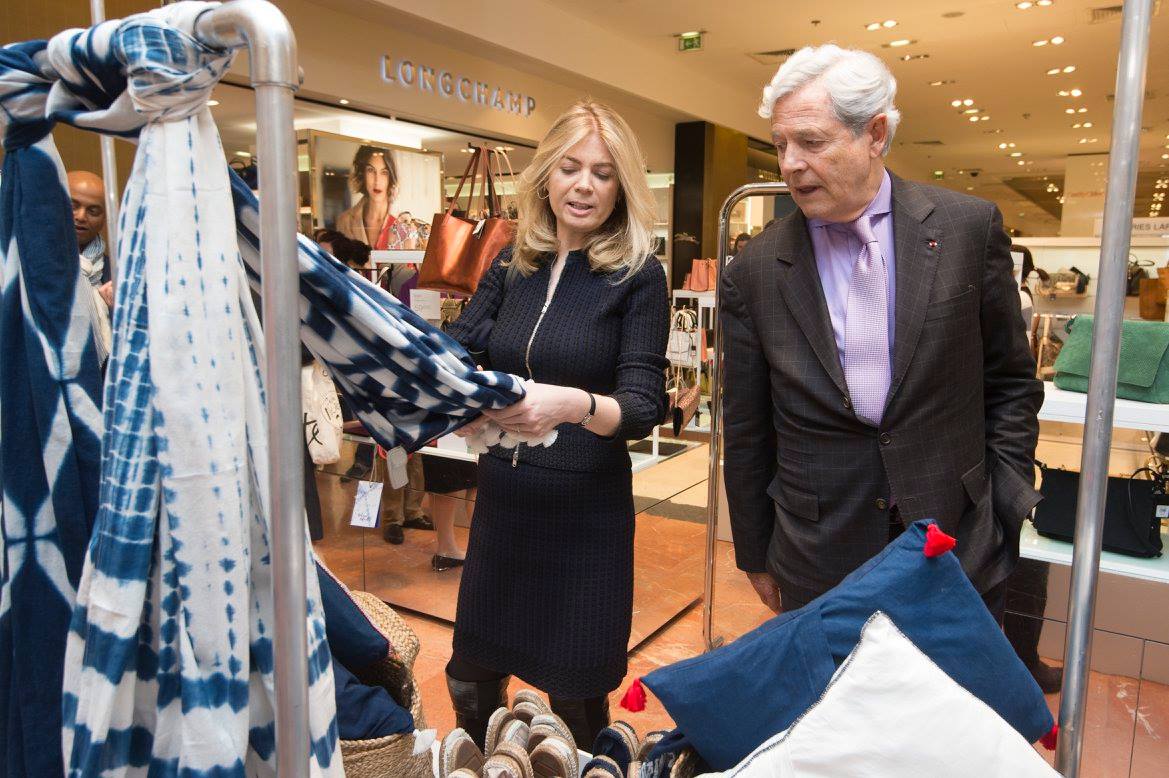 NMWA is the only major museum in the world solely dedicated to championing women through the arts. NMWA advocates for better representation of women artists and serves as a vital center for thought leadership, community engagement, and social change.
Under the leadership of Director Susan Fisher Sterling, NMWA in 2015 launched the Public Programs series to highlight the power of women as advocates for advancing ideas and solutions to society's most pressing issues. "Our goal is to take the three core principles on which the museum was founded—arts, women and social action—and create programs that could begin to make a difference," said Sterling. "This museum is the ideal place to present this steady drumbeat of socially relevant programming that explicitly champions women and the arts as catalysts of change." The Living Blue reception showed how NMWA advances women artists as agents of positive social change across the globe.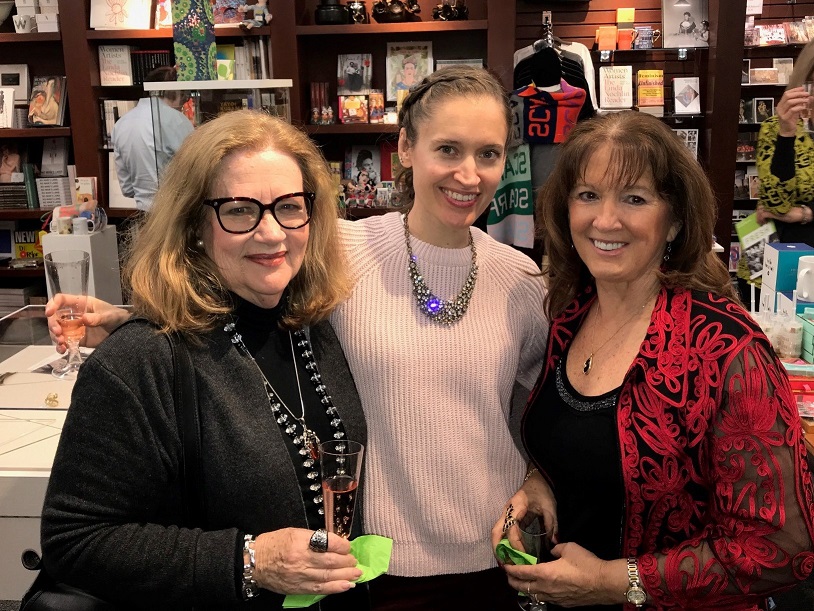 Bangladesh is ranked in the among the poorest countries in the world by the World Bank – with per capita income ranking 149 out of 198 countries. A recent study showed that women's wages are significantly lower than men's wages for the same job in Bangladesh, with women being paid only 25-40 percent of what men earn.
CARE not only works directly on those challenges but tries to get the message out to those who can help address them. Earlier this year, a bipartisan group of House and Senate Congressional communications staff members traveled with CARE on a Learning Tour to Bangladesh to see firsthand the role that U.S. investments play in empowering women and girls to lift themselves out of poverty and be catalysts for change in their families and communities.
The Indigo initiative launched by CARE's LIVING BLUE has created numerous vocations and jobs — plant harvesters, Indigodye extractors and manufacturers, dyers, shibori and khetaartisans -- creating a foundation for small enterprises, textile-related manufacturing and regional economic development. In this social enterprise, the monetary benefits go to local families who can then afford medical care, education, better nutrition and a higher standard of living, enabling families exit the cycle of poverty.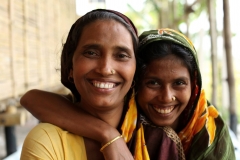 Audrey Pichy, a fashion leader in Washington who attended the event, expressed gratitude for the opportunity to learn about LIVING BLUE at NMWA. "One of the reasons I love living in DC is eye opening conversations -- it was fascinating to learn how men are incentivized to support these women in their enterprise in CARE's community-based work."
A native of Guadeloupe who grew up in Paris and attended La Sorbonne, Pichy is a trendsetter in other arenas besides fashion. She represents Territory Foods, working with local, independent chefs to create tasty prepared meals, in personalized weekly plans, which are delivered to customers.
The National Museum of Women in the Arts is located at 1250 New York Ave., NW. Museum Shop hours are Monday-Saturday 10-5, and Sunday 12-5.