Nike Georgetown Just Did It!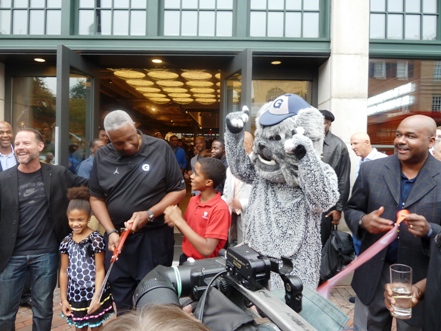 "I'd rather eat a bug than what I'm doing now," said legendary former Georgetown Men's Basketball Head Coach, John Thompson, Jr. as he thanked the huge laughing crowd Thursday morning who turned out for the ribbon-cutting ceremony for the official opening of Nike Georgetown.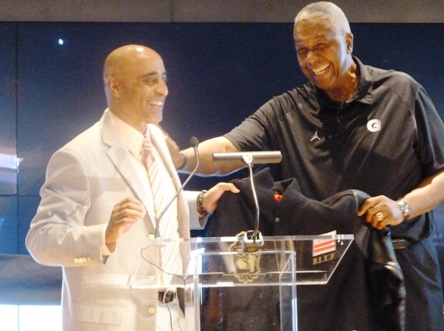 Making a special appearance, Thompson was there for Nike. "I'm so appreciative to the people of Nike who supported me from way back." To his friend, Michael Jackson, now head of the basketball brand of Nike, who presented his former coach with a specially made personalized jacket, "I cut him. Told him he was too smart ..." Thompson added, "As I've always said to my players, play to win, but understand, don't let the sum of your existence be 10 pounds of air."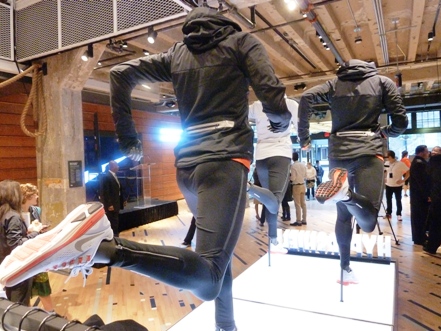 VP of retail for Nike North America, Tim Hershey after thanking the Thompson family and friends for coming, said "It's long overdue that we're here in Georgetown. Finally we got a box big enough."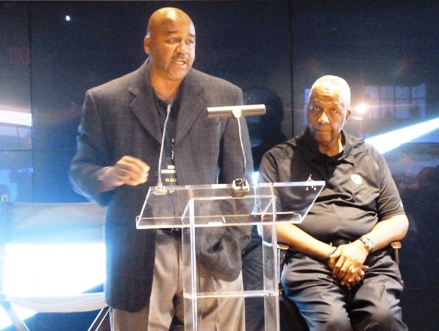 Only the ninth concept store in the U.S., Nike Georgetown is a multi-category brand experience over three floors and 31,000 square feet (formerly Barnes & Noble) that includes running, training, basketball, football, soccer and sportswear with footwear, apparel and equipment for men, women and young athletes.
"What distinguishes us, said Hershey, "We have athletes to serve athletes." And quite a few staff, 171 to be exact.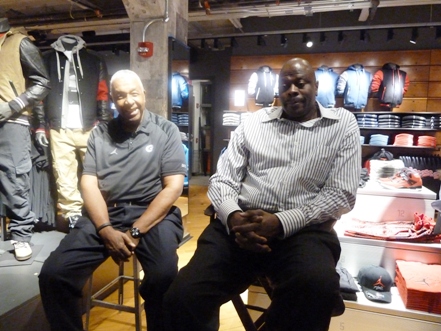 Women's is on the entire first floor. An exclusive women's run club gets moving November 1 and will gather each Thursday at 6:30 pm.
Nike Georgetown will also host a launch event for Nike+ Fuelband on October 31 and beginning November 3, will offer Nike Training Club on Saturdays at 8:30 am.
Nike Georgetown is located at 3040 M Street.