A night to remember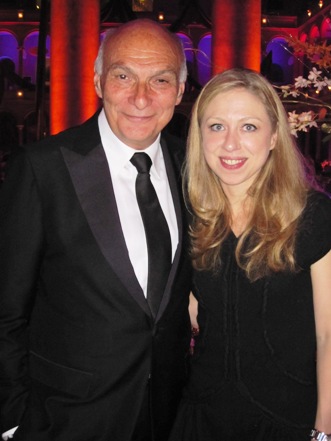 On Monday night the lights were ablaze and the stars shined at the Shakespeare Theatre GALA honoring Michael Kahn's 25 years as artistic director.
Michael was hired when they were struggling to stay alive at the Folger Library. Michael's vision not only built the Shakespeare Theatre into the world renowned company it is today but also importantly helped lead the renaissance of downtown D.C. He moved the company to the Lansburgh theatre before hardly anyone else saw the potential of that area and today its home is also the glittering Harman Hall.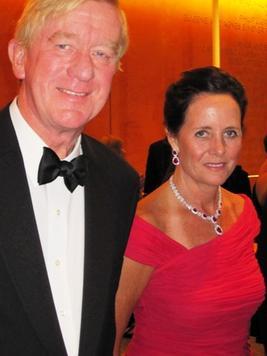 Tributes from Edward Albee to Terrance McNally told of his brilliance and contributions to the arts and to them. McNally told stories about he and Michael's time at Columbia University including the plays they did there and Michael finding this young first time set designer to work with them by the name of Andy Warhol. Watching Michael take a play and work with actors to mold it to perfection is quite a thrill.
Michael was head of the drama department at Julliard and still returns to New York to teach master classes. He has directed productions around the world including Elizabeth Ashley on Broadway in Cat on a Hot Tin Roof and a recent Dallas Opera Company production of Romeoand Juliet.
Beautiful Harman Hall was aglow with the stars who saluted Michael. They included Stacy Keach, Pat Carroll, Rene Auberjonois, Nancy Robinette, Denyse Graves, Harry Hamlin, Patrick Stewart, Kelly McGillis, Floyd King, Richard Thomas, Bradley Whitford, and a favorite of mine the hot Jeffrey Carlson who played Hamlet at the Shakespeare in 2007. There were a host of other celebrities including Chelsea Clinton who spoke movingly of what Michael and the Shakespeare Theatre meant to her during her high school years in D.C. and still today. Donald Graham, chairman and CEO of the Washington Post Company spoke and then read a proclamation from Mayor Vincent Gray declaring October 17th Michael Kahn Day in the District of Columbia. Former Congresswoman Jane Harman spoke of what the theatre meant to her late husband Sidney, and how he loved Harman Hall, and there was a short film of Sidney himself talking about his love of the Arts.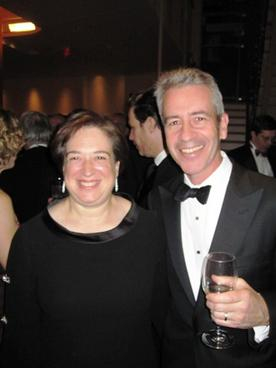 The actors performed in a 90 minute production which included Joffrey Ballet leading dancers Fabrice Calmals and April Daly who did a breathtakingly beautiful piece from Othello, A Dance in Three Acts. The entire performance was directed by the talented Alan Paul.
Seen at the reception prior to the show, and at the dinner dance afterwards held at the spectacular building museum were Supreme Court Justices, Alito, Scalia, Kagan and former Justice Sandra Day O'Connor. Also there were former Congressman Phil Sharp (D-IN), Tom Downey (D-NY) and his wife the Hon. Carol Browner (former Clinton Administration EPA Administrator and Environmental Czar for President Obama), Williams and Connolly senior partner Dan Katz, Orrick Attorney and Shakespeare Theatre board member Pauline Schneider, former Mayor Anthony Williams, Governor William Weld and Leslie Marshall, and D.C. City Councilmembers Jack Evans and Tommy Wells. The GALA is the theatre's biggest benefit of the year and supports their education programs. It was chaired by Miguel and Patricia Estrada and Anita Antenucci.
It was truly a night to remember.
Written by Peter Rosenstein