Night of Broadway Stars Goes to Arena; Honoring Paul Cohn, Ford's Theatre Society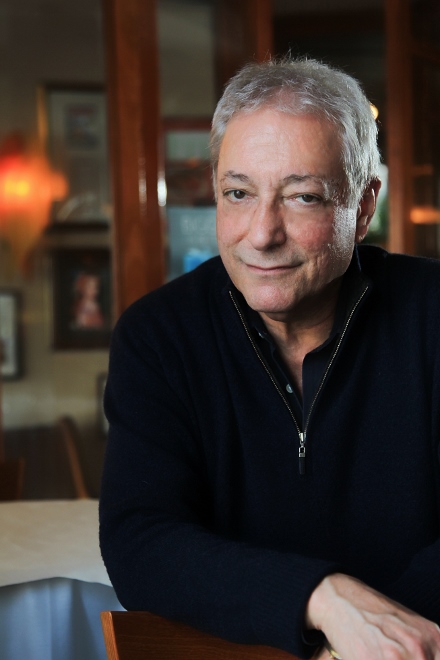 For the first time, Covenant House Washington, a non-profit organization that helps homeless youth, will hold its annual gala fundraiser A Night of Broadway Stars Gala at Arena Stage and will honor restaurateur Paul J. Cohn for his help to local communities, businesses and residents.
Individual tickets are $250, with several tiers of sponsorship available. The event will be Tuesday, June 17 at Arena Stage, 1101 Sixth Street SW.
Gala co-chairs are David and Elizabeth Carmen, Linda Mercado Greene, and Mimsy and Rusty Lindner.
For the evening, Broadway composer Neil Berg along with some of New York's most talented performers created a show featuring an collection of memorable show songs.
Berg's credits include The Prince and The Pauper, Grumpy Old Men and 100 Years of Broadway.
The performers participate in an After Party to meet and greet attendees. Slated to sing are Rita Harvey who was in Broadway's The Phantom of the Opera; Capathia Jenkins, whose credits include Broadway's Newsies; Stephanie J. Block, appearing in Off-Broadway's Little Miss Sunshine; Alan H. Green of Broadway's Sister Act; and Tony Vincent who was in Broadway's Rent and Jesus Christ Superstar.
Several awards will be given to people who have distinguished themselves with their philanthropic efforts and contributions to humanity.
Covenant House's Dove Award will go to The Ford's Theater Society. This honor recognizes an individual or entity that has made significant financial contributions to support the work of Covenant House Washington.
Cohn will receive The Lizzie Award, which is the highest recognition within Covenant House International and honors an individual who has made significant philanthropic efforts and contributions to humanity.
Cohn is known to some as D.C.'s ambassador of hospitality. He is the heart and soul behind many of the District's most landmark restaurants, bars and clubs that have employed hundreds of residents. He is the original owner and operator of J. Paul's which opened in 1980 in Georgetown. He is the co-founder and visionary behind Creative Eats Restaurants whose newest concept, Boss Shepherd's, is set to open in late spring at 13th and Pennylvania near the Warner Theatre. (Alexander Robey Shepherd was governor of the territory of the District of Columbia D.C. 1873-1874.)
Before forming his latest venture, Cohn was a co-creator of Old Glory BBQ, Paolo's Ristorante, Georgia Brown's, Neyla, The River Club, Club Zei, among others.
Originally, he got his start in the music world as an artist's manager and promoter. His most well-known achievement in that field was taking the singing duo Peaches & Herb to the top with their first album, "2 Hot," which sold over 5 million albums worldwide in 1978.
Through the years, as a force behind behind preserving and protecting the welfare of the District's people and businesses, he has served on many official commissions and boards. He is a past member of the board and executive committee of the Duke Ellington Jazz Festival and a past member on the board of directors of the Howard Theatre Restoration.
One new Covenant award is the Virginia E. Hayes Williams Award. Former DC Mayor Anthony "Tony" Williams, will accept the honor on behalf of his mother who passed away earlier this year. Mrs. Williams was known for her work in helping young people through education, financial aid, spiritual guidance, and building opportunities for jobs.
At Mrs. Williams' memorials, it was stipulated that all expressions of sympathy be made in the form of contributions to Covenant House Washington.
Covenant House Washington, located at 2001 Mississippi Ave., SE, is the largest non-profit organization serving homeless, disconnected and at-risk young people between ages 18 to 24.
Previously the event was held East of the Anacostia. Arena Stage is more centrally located in the city for those wanting to attend the gala, said event organizers.
Contact: Alexis Lindsay, 202.610.9602 or alindsay@chdc.org