Nick's Riverside Grill & Tony and Joe's Present New Year's Eve River Bash 2014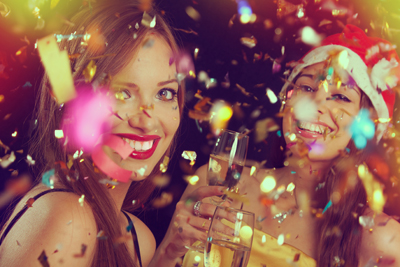 Nick's Riverside Grill Tony and Joe's Seafood Place have the biggest New Year's Party in Washington, D.C. every year. They offer it all including live music, DJ's, endless buffets, and a top shelf open bar. They even tent and heat the entire outdoor area surrounding their restaurants so thay can open up their outside bars.
There is plenty of room for everyone. The best part is it's all-inclusive and the lowest price in the city. All you have to do is show up! Just don't forget to bring your ticket.
You can buy a ticket by yourself or bring some friends. If you think you can get 9 of your good friends, start a group! Starting a group gets you 10 dollars off the current price of tickets. Tickets are now at $160 plus tax. But don't wait too long because ticket prices will increase. Get in now and fast so you can celebrate at the biggest party in the city. Don't risk waiting because it will be more expensive and you don't want to miss out.
Doors will open at 9:00 pm and the party goes on and on ....Don't forget to dress to impress!
Be responsible, there's going to be alcohol, so you have to be 21. Make sure you bring a valid ID to present at the door.
A portion of the ticket proceeds will go to a local charity, JFGH.
Tony and Joe's Seafood Place is located at 3000 K Street. Tel: 202.944.4545