New York stars light up Covenant Gala saluting Vincent Gray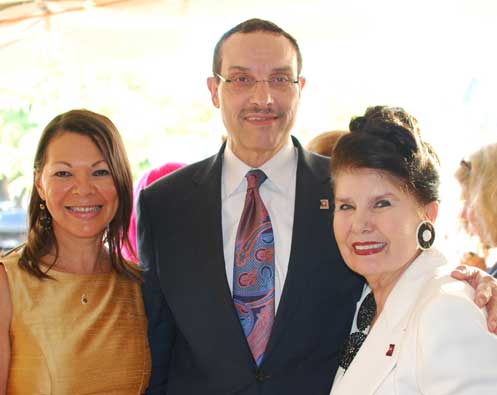 A phalanx of Broadway stars lit up the sold-out fundraising gala for the Covenant House Washington Thursday night at THEARC's acoustically perfect theater in Anacostia.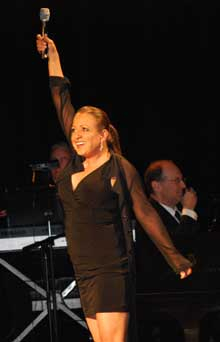 The "A Night of Broadway Stars" event honored Mayor Vincent Gray, who was the first executive director of Covenant House Washington (for 10 years) before he became chair of the D.C. Council. From there, of course, he went on to win the mayor's race last year
Covenant House fan Neil Berg, creator and co-producer of "100 Years of Broadway," which is now the #1 Broadway touring concert in the United States, played piano onstage and introduced one performer after another as they sang their hits from Wicked, Mamma Mia, Les Miserables, Jesus Christ Superstar, Evita, Fiddler on the Roof, Cats, Phantom of the Opera, Funny Girl and other marvelous shows. Performers included Carter Calvert, Capathia Jenkins, Rita Harvey, Natalie Toro, Robert Dusold, Craig Shulman, Ted Louis Levy, and Danny Zolli.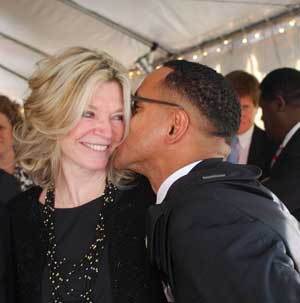 "Heroes are people who offer hope to those in need," said Levy, who appeared in the movie "Bojangles" with Gregory Hines, as he described the supporters and workers at Covenant House. He told the young people at Covenant House to "keep pushing forward."
In his introduction, Berg called the performers "ambassadors" for the Covenant House as they offer to travel to help raise funds and the profile of Covenant House, which has 30 houses in 60 countries. Covenant House is funded by 78 percent private philanthropy.
In his remarks to the 350 attendees, Mayor Gray said Covenant House "went from having a dream" to reality in the Nation's Capital. From the stage, Gray was described as a man who offered "unconditional love for young people" during his tenure at Covenant House.
Covenant House Washington protects hundreds of homeless, abused and trafficked youth each year. It has multiple locations throughout the District.
The event was organized by co-chairs Linda Mercado Greene, Judy Greenberg and Mr. and Mrs. Herbert Miller. Honorary co-chairs were civic activist Judith Terra, a former Georgetown resident, and Virginia E. Hayes Williams, herself a singer, who, in her career, sang in Hollywood films before moving to D.C.
By Natalia Jenetti