Culture
|
December 28, 2022
|
New Year's Eve at Mansion on O
Celebrate the new year in a museum with over 100 rooms each with a unique decor.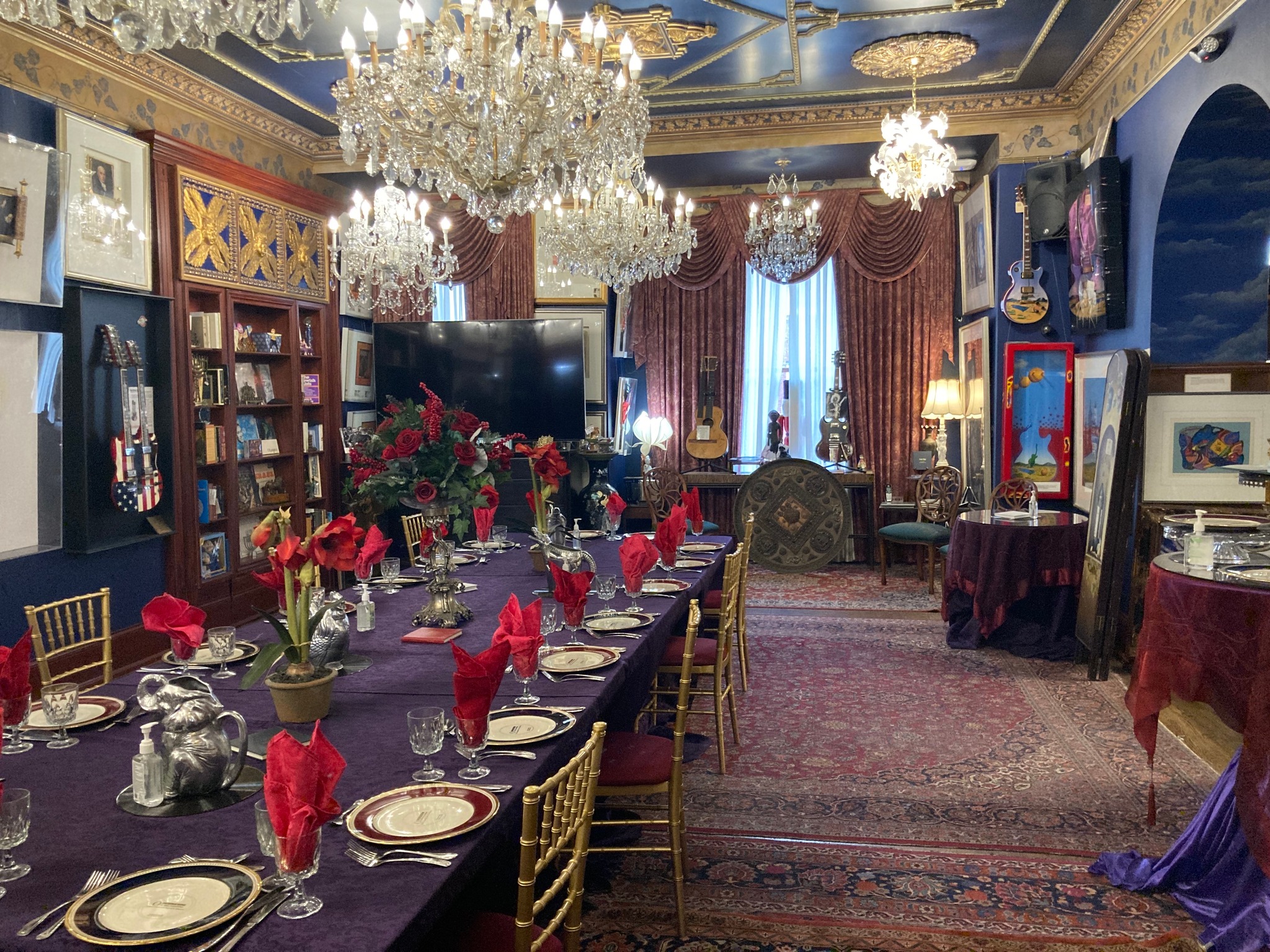 Do something different to ring in the new year! Come to the magical Mansion on O Street where you'll meet new friends and find secret doors. Purchase tickets here.
Dress your best at "The Coolest Place in DC".
Toast to 2022 with a complimentary glass of champagne or sparkling cider as you hunt through their legendary themed rooms, unique exhibits, and secret doors on this one-of-a-kind experience.
Includes:
— A glass of champagne or sparkling cider
— Chocolates & strawberries
— Treasure hunt clue sheet
— Self-guided tour of their 100+ rooms & 80+ secret doors (we guarantee that you can see at least 60 rooms and 38 secret doors — if you can find them….
Cash bar
Immerse yourself in art, history, and fun as you find your way through secret doors and covert passages to a world never experienced. You'll be walking in the footsteps of presidents and freedom fighters, historians and fiction writers.
Volunteers will treat you to an in-depth history of our philosophy, museum, building, secret doors and what to look for before you head on out on this self-guided journey and treasure hunt.
Bring your own shopping bags. everything without a heartbeat in the O is for sale!
(last admittance 10:30 pm)
Museum closes promptly at 11:30 pm.