New Year's Eve with Bonerama and New Orleans Suspects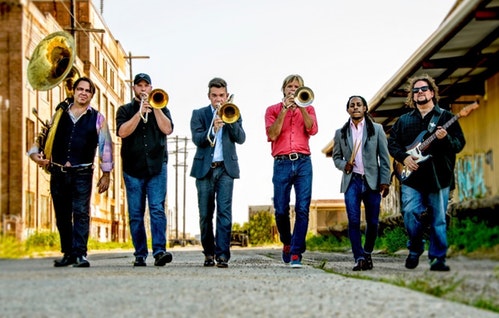 Looking for a jazzy way to say adieu 2017? Head to The Hamilton for a special New Year's Eve performance by Bonerama and New Orleans Suspects.
As their sound evolves and changes it's still the best way to describe this 15-year old powerhouse trombone touring band from New Orleans, LA. In addition to changing the way people think about the trombone, the sound of Bonerama has become an influence and contribution to the sound of New Orleans music today.
New Orleans Suspects began playing together in 2009 as a pick-up band at the Maple Leaf in New Orleans. Comprised of some of the most seasoned, highly respected players in NOLA, the group called themselves The Unusual Suspects. Their chemistry was undeniable and by the summer of 2011 they decided to tour full-time, renaming the band New Orleans Suspects. They quickly began attracting large crowds from San Francisco to New York. In four short years they released three CDs and established themselves as one of New Orleans' best supergroups.
*/
For more information and tickets, click here.
The Hamilton is located at 604 14th Street NW.