Calendar
|
December 26, 2022
|
New Year's Day Hike on C&O Canal Towpath
Start the new year with a scenic Georgetown hike along the C&O Canal.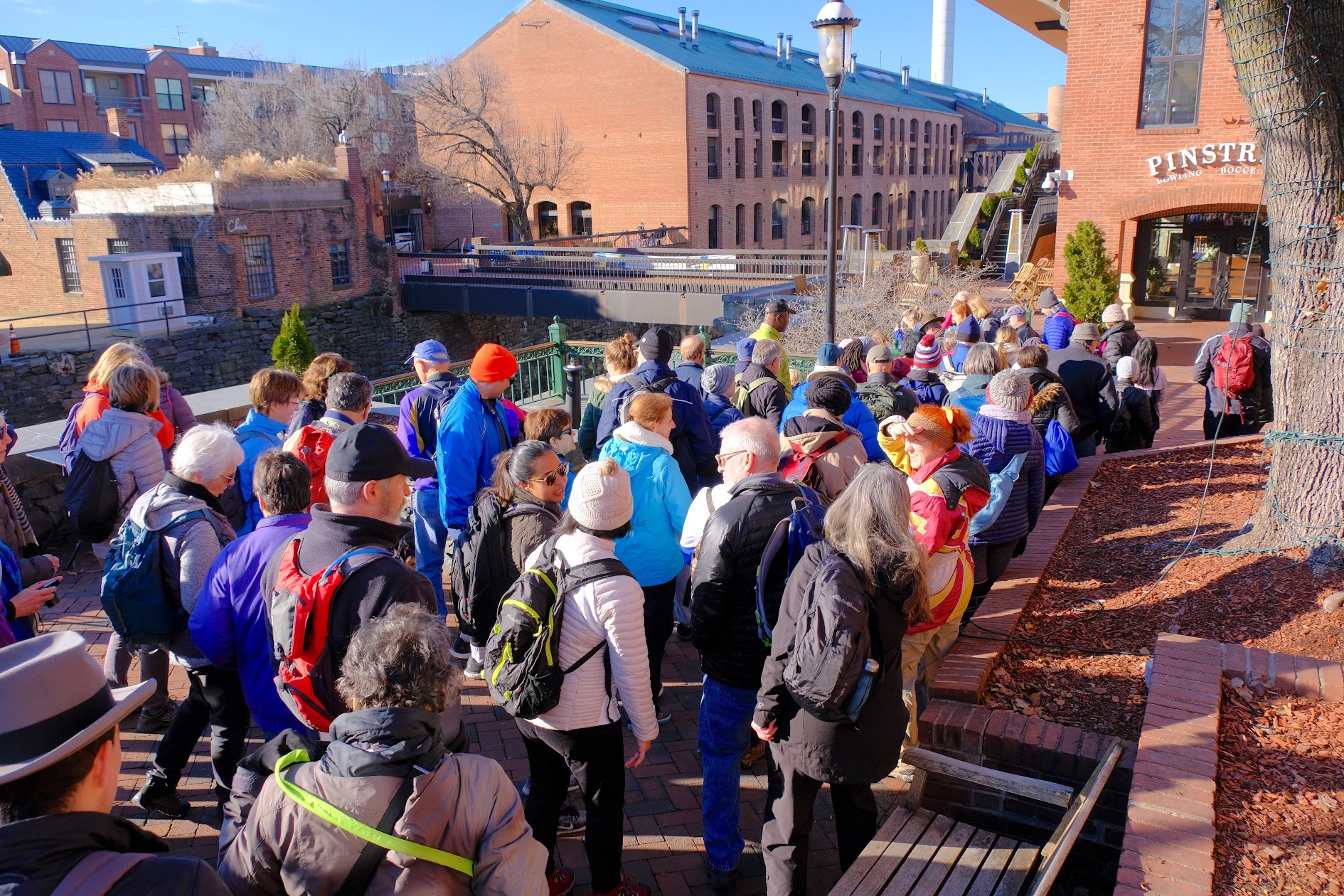 After a two year hiatus, hikers (and non) will continue a long tradition (since 1975) by gathering in Georgetown on January 1, 2023 to kick off a new year of hiking.
Join old and new friends in ushering in the New Year, while working off some of the (ahem) cheer you've accumulated over the holidays! Leashed pets are also welcome.
The hike will be along the C&O Canal towpath 5.1 miles to the Little Falls Pump Station, and back. You can walk at your own pace and turn around sooner (or later) if you want to do less (or more) than 10.1 miles (2.1 blisters). 
Download or print the hike's handout.
Frank Wodarczyk, Paul Elliot, Gabriele Ludwig, & Mike Darzi will lead the walk..
Bring snacks or a bag lunch, and water. Dress warmly in layers and wear rain/snow gear or bring an umbrella if there is a chance of precipitation. Feel free to bring leftover holidays treats to share.
Meet at 10:00 am on the west side of Wisconsin Avenue, NW, south of M Street. 
There is a small plaza in front of the Pinstripes Bistro (1064 Wisconsin Avenue) that is next to and above the C&O Canal. If there is no crowd there, start one. Note that street parking is conveniently free on New Year's Day.
If you are so inclined, you may also join some of us for après-hike fare at Pinstripes Bistro (where we start and finish the hike) starting at 1:30-1:45 pm.
To help reduce the odds of others getting sick, please be fully vaccinated against COVID when you come, bring a mask, and mask up when you're in a group or close to someone you don't know.