New Year, New Leaf for Third Edition?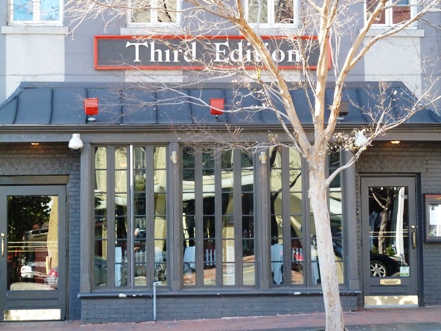 "They've brought in a new management team and ran ads in local college publications to show they're serious about changing the long-standing perception that Third Edition was the place for underage students to go to drink." Third Edition's licensing representative, Andrew Kline was describing recent actions by the popular Georgetown establishment following closure for four days over New Year's by the D.C. Alcohol Beverage Control Board (ABRA) for violations stemming from two occasions when minors were served alcohol.
"Hopefully the new ads will send a clear signal that underage students aren't welcome, and the new management will be effective," said ANC Commissioner, Bill Starrels.
The suspension was imposed after An Emergency Motion for Reconsideration from Andrew Kline was denied on December 21, 2011 with a vote of 4 to 0. Acknowledging that Third Edition was found to be in violation of D.C. Official Code, council member Jack Evans requested (through a letter sent to Nick Alberti, ABRA interim chairperson on December 20th) that they "reconsider the dates selected for suspension. This is a big day for any licensee in the District, and would be an extreme hardship."
The days of suspension were served from December 29, 2011 through January 2, 2012. A fine of $3,000 was paid in full on January 26, 2012.