New Residential Plans For Georgetown Parking Lot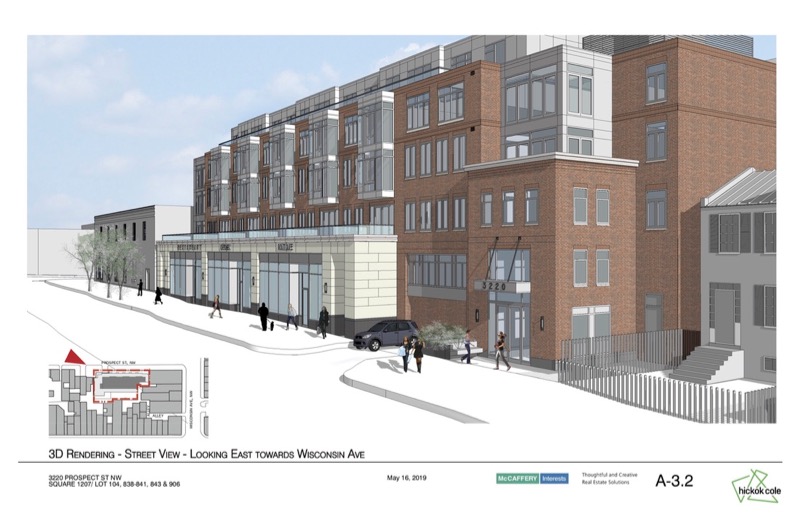 Plans to redevelop one of Georgetown's oldest parking lots at 3220 Prospect Street NW have now changed from retail to a mostly residential building. The 82-space parking lot across from Cafe Milano has been owned by the Weaver family (of W. T. Weaver and Sons Hardware) for generations. Weaver and McCaffrey Interests resubmitted plans to the Old Georgetown Board last week.
*/
Michael Weaver told The Georgetown Dish, "Our previous plan was 100% retail on multiple floors with some underground parking. Due to the current challenges in the retail environment and the dramatic changes that Uber and Lyft have had on the market place, we feel that it is best to study a fresh approach to the property."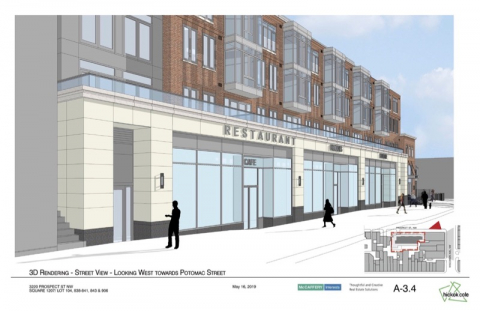 "We made an initial presentation to ANC and OGB boards of a plan that would reduce the retail by over 80% and add residential apartments with parking to the project. Both the ANC and the OGB have given us feedback and we are currently working on revisions to the plan that we will bring back to our neighbors, the ANC and the OGB. We are confident the final plan will be a positive addition to Georgetown and we will continue to work towards that goal."