New owners of Evermay promise limited events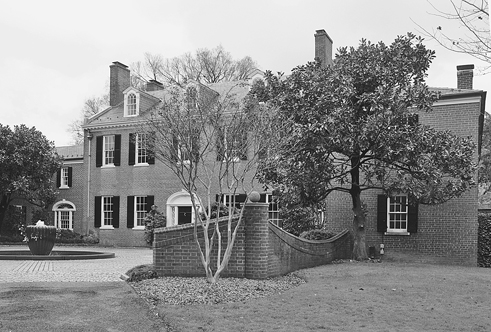 By Brady Holt Current Staff Writer New owners of Georgetown's Evermay estate are working with neighbors to ensure that planned events there won't disrupt them, according to the owners' attorney and advisory neighborhood commissioner Charles Eason.
Sachiko Kuno and Ryuji Ueno bought the property at 1623 28th St. for $22 million over the summer, and they hope to use it both as a residence and to host special events for their nonprofit S&R Foundation. Through regular communication with neighbors — including one meeting that took place Monday and another planned for Thursday — neighbors are being assured that events will be few and will be carefully managed, attorney Alice Haase said.
"Most of the concerns that we have heard have been about parking," said Haase, "and it seems … that when people really understand the application a little better and understand that all the parking is to be on-site, and there's a limitation on the guests, it seems to allay the concerns about parking."
The foundation needs approval from the Board of Zoning Adjustment to hold events at the 3.5-acre residential property; a hearing is scheduled for Feb. 28. Unlike a previous owner, who sold the property amid a zoning dispute with his neighbors, Haase said the foundation will not be renting out Evermay for outside events, and just one event per year will draw more than 150 attendees.
In an email, Eason agreed that parking was neighbors' biggest concern, but he argued that even though Evermay has the capacity to park all attendees' cars on its grounds, "our experience has been that many guests would opt to find parking in the neighborhood rather than to have to fuss with valet parking."
He and neighbors are also negotiating for restrictions on outdoor amplified sound, Eason added, and he wants a trial period of one year rather than the requested 10. "In all likelihood, it's not going to be 10 years," Haase said yesterday, but she added that the discussions are "still a work in progress."
Eason is hosting Thursday's meeting at 6:30 p.m. at the Georgetown Neighborhood Library, 3260 R St. At the meeting, Evermay representatives will present the most recent revisions to their proposal and field additional questions and comments from neighbors. "I believe this is one of those unique situations where everybody wants to make it work," Eason wrote.
This article appears in the Jan. 25 issue of The Georgetown Current newspaper.