A New IPod Touch Is The Prize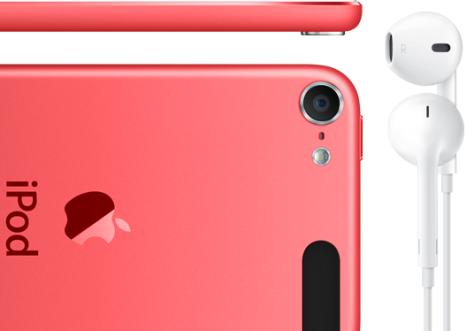 Now and through Friday March 15, to celebrate its first anniversary, Beasley Real Estate is running a contest for all new and current mobile app clients. The prize: a new iPod Touch.
All a user has to do is download the Beasley Real Estate mobile or iPad application and then enter the contest by visiting www.BeasleyRE.com. The user will be asked a question about the Beasley Real Estate App to complete their entry into the contest.
Beasley Real Estate will randomly select the winning entry on March 16, 2013 at 9:30 a.m. The winner will be notified by email. The prize will be only the iPod Touch hardware and does not include data plan, contract, or accessories.
All of the Beasley's mobile applications are free resources for clients and all consumers in the DC, VA and MD markets.
The Beasley Real Estate apps allow users to:
Perform a home search based on your unique, current location
Google maps connection allowing users to find attractions and services near a home
Share property information with their friends and family
Find nearby restaurants, schools, shopping and more
Connect directly with a Beasley agent
Save searches and favorite spots.


Image

Beasley RE
In other news, Beasley Real Estate has announced that Tyler Jeffrey, one of Washington, D.C.'s top performing agents, has joined the company. Jeffrey sold more than $25 million in properties in 2012.
"Tyler is a great addition to Beasley," said Jim Bell, founder and managing partner at Beasley. "I have watched him become one of the area's top performing agents. He embodies our core values, most importantly sharing our 'client first' approach to real estate."
To learn more, visit Beasley Real Estate.