A New Diet Strategy for the New Year: Semi-Fasting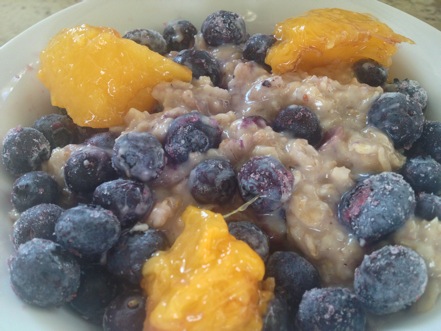 When it comes to dieting, I've heard everything, tried everything and studied everything. The challenge is always: How do you eat fewer calories than you need to lose weight and avoid starving? I've discovered in my 25+ years of practice that for weight loss to last, the diet must be enjoyable, flexible, healthy, and fit into busy lifestyles. That means fad diets or extremely strict or punishing diets are best avoided. The results just can't last. And the studies back me up.
Instead, I've found certain personalized "strategies," can really work for lasting results. One of my favorites right now is what I call a "semi-fast." How it's done depends on my clients' lifestyle, abilities and preferences.
I used to believe that fasting was to be avoided as it lowers metabolism and could lead to bingeing. But new studies and my clients' experiences have changed my opinion - 180 degrees. Nutrition and solving weight problems is a constantly evolving science and I'm always looking for easy ways for people to manage being at their ideal weight and be happy - and healthy, of course.
I first heard about the success of the "semi-fast" at an American Institute for Cancer Research conference. Cancer researchers are always looking for successful weight loss techniques since body fat is one of the most potent cancer risk factors. A British study divided women into two groups: One group was on a consistently low calorie plan. That is, they ate the same amount of calories daily, about 1,200. The other group ate more daily calories - say, 1,500 - but they cut their calorie intake in half twice a week. The study results were amazing. The group that fasted twice a week were more successful. They enjoyed their diet more, were more likely to stick with it, and achieve lasting results.
I always give my clients the option and we decide the best way to go about it together. One of the most successful ways is to fast in the evening. The way I recommend doing it is to eat about 2/3 of your calorie needs before the evening and then skip dinner, or stick with something very low calorie such as a veggies, yogurt or fruit. The two nights of fasting allows you to eat a more enjoyable diet, it can undo damage done during the week, and a growing body of evidence shows calorie restricting reduces disease and extends life. There are many theories to explain this and one is that a lower metabolism causes less oxidation, cell proliferation (cancer), and decreases harmful chemicals and hormones in your body.
There have also been studies showing that eating most of your calories during the day and less at night is more likely to aid weight loss. One of the keys to the semi-fast is to find two nights when fasting would be easier. One of my clients fasts on nights her husband is traveling, when she isn't faced with eating a full meal with him. Another has just decided that every Monday and Tuesday night she doesn't eat - and she lost 50 pounds before her wedding and has kept it off.
I personally have used this strategy most of my adult life, before knowing about the studies. My motto since the 1980s has been "Light at Night," and it works!