New Congresswoman Stands for Gun Safety and CARE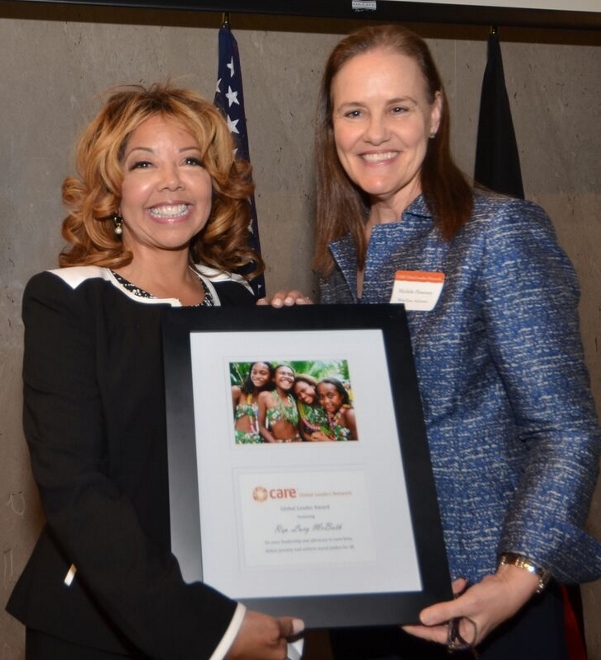 No more dithering on gun safety.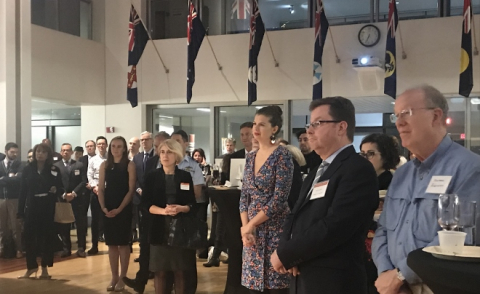 That was the promise of newly elected Georgia Congresswoman Lucy McBath at CARE's Global Leaders Network reception Tuesday night at the Australian Embassy.
McBath is one of the record high number of women who will be sworn into the 116th Congress in 2019.
Her mission is straightforward, understandable and honed by tragedy. In her talk, McBath, D-Ga., said that Congress has stalled enough on passing stricter gun safety laws. She will fight for such stricter legislation, she said.
Her son, Jordan Davis, was shot and killed at a gas station Jacksonville, Fla., by a man objecting to the music he was playing in his car. The shooter used Florida's stand-your-ground law as his defense. After a jury could not reach a verdict in the first trial, two years later, the shooter was convicted of first-degree murder and sentenced to life in prison.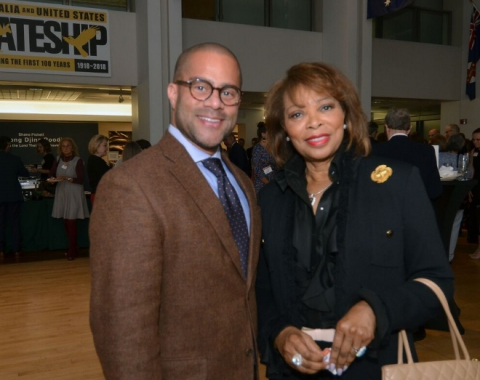 "I have spent my few days in D.C. in deep reflection," said McBath. "Almost exactly six years ago to date, I learned my son was murdered due to gun violence. I immediately started asking questions – why did this happen? Where was the clergy? Why were our political leaders not doing more to stem the rising tide of gun violence in this country? Elected leaders told her the timing wasn't right for stricter gun laws. So she ran for Congress and won.
The freshman congresswoman said standing up for what's right on global issues is critical as well.
"I am proud to be with you, as you fight for the rights of women and girls around the globe in the effort to eliminate poverty, because it's the only way we are going to have true democracy, just societies, prosperity, and peace in this world," she said.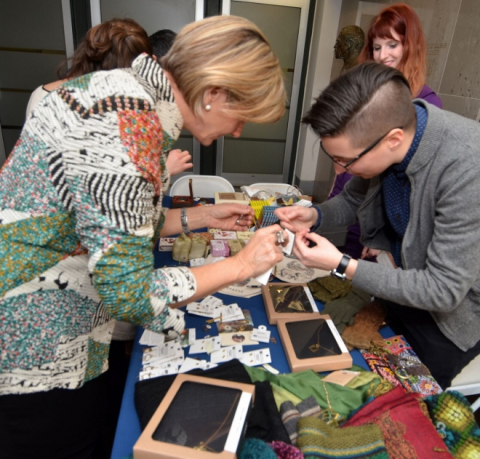 The CARE event was among the first she attended in the Nation's Capital.
In presenting McBath with a CARE Global Leaders Network Humanitarian Award, CARE board member Michèle Flournoy said:
"Losing her son in such a senseless way has fueled her lifelong commitment to community activism and the importance of political engagement. You are a model leader and a role model for all of us."
Before her election, McBath, who worked for decades at Delta Airlines, held dual roles as the national spokesperson for Everytown For Gun Safety and Moms Demand Action for Gun Sense in America.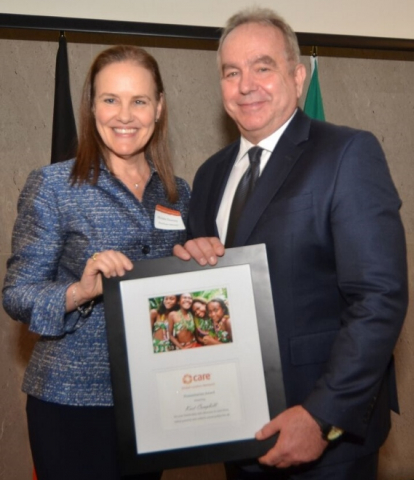 Also honored at the reception hosted by Australian Deputy Head of Mission Ambassador Katrina Cooper was Asia strategist Dr. Kurt Campbell, CEO of The Asia Group. He was presented with a humanitarian award for the "inspiring contributions he has made to the economic empowerment of women and girls across Nepal, Vietnam and India in partnership with CARE and across the world through his leadership of The Asia Group Foundation." Appropriately, he shared the award with Grace Riley-Adams, a younger member of his team who manages the Foundation.
The evening included a holiday fair to support the work of women artisans and craftspeople throughout Asia.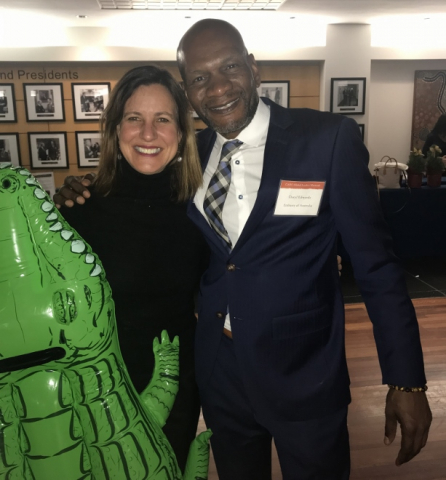 Among the 100 or so guests were Nicole Clifton of UPS, Dr. Maria Hankerson, Susannah George of the Associated Press, Eric Schmitt of the New York Times, Felice Berkowitz, Lynda Webster, Rexon Rhu, Toni Bush, David Bohigian of OPIC, D.C. business leader Brett Greene, David Jahng (Washington Diplomat), Voice of America's Lina Correa and Beth Mendelson, Wes Heppler, David Cooper of Anglicotech, Bill Costello and Daryl Edwards of the Embassy of Australia, Sofia Gegechkori of the Embassy of Georgia, and Florida political consultant Daryl Glenney.
Guests enjoyed Australian wines and food from the Indo-Pacific region from Bindaas and Nooshi as they shopped for trade goods from CARE's own Living Blue social enterprise as well as from Ten Thousand Villages, Global Goods Partners, Fair Trade Winds, and We Help War Victims.
A portion of all sales will be donated directly to CARE to continue their lifesaving work across 94 countries, which directly impacted 80 million people last year with a focus on women and girls.
The CARE Global Leaders Network is a strategic initiative to raise awareness about the critical role of humanitarian and development aid in global stability and national security. CARE was founded in 1945 and has been working in Southeast Asia since 1949, beginning in Bangladesh and the Philippines.