New Capital BikeShare Station in Georgetown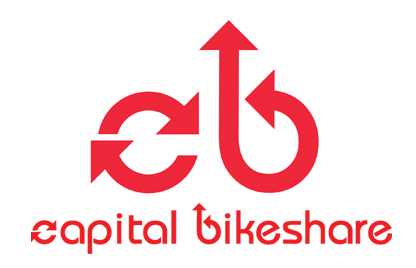 The Georgetown Business Improvement District (BID) announced Thursday the addition of Capital Bikeshare's latest station, located at 34th and Water Streets. Capital Bikeshare plays an integral role in improving transportation connectivity of Georgetown with the rest of the city and region.
The BID commends DDOT for the recent installation, located near the entrance to the Capital Crescent trail, which provides another link to the Georgetown waterfront; to businesses located at the west end of Water Street like Key Bridge Boathouse, Malmaison, and Gypsy Sally's; and for commuters and visitors travelling between the District and Maryland on this heavily used bicycling corridor.
"CaBi riders now have a place to dock as they enter Georgetown from the Capital Crescent Trail," said DDOT Acting Director Matt Brown.
"With the addition of this station, DDOT adds another station to the Western side of the District that greatly improves connections between DC and Maryland's CaBi networks, as well as providing crucial capacity expansion for the system in Georgetown," said Will Handsfield, the BID's Transportation Director. "With this expansion, residents and employees of the growing Canal District can have confidence that they'll be able to find a bike or open dock when they need it." The BID, in collaboration with DDOT, plans to expand the Capital Bikeshare system within Georgetown in the future.
With the addition of this station, Georgetown now boasts six Capital Bikeshare stations, making it an easier place to get to by bike and an attractive access point to regional trails such as the Capital Crescent, C & O Canal Towpath, Rock Creek Trail, and the nearby Mount Vernon and Custis Trails.
The station is part of one of the major transportation initiatives in Georgetown 2028, the BID's 15-year action plan for the neighborhood that seeks to bring more people to the neighborhood without bringing more cars or creating more traffic. In order to establish Georgetown as a more bicycle-friendly destination, the plan aims to not only expand the Capital Bikeshare program within the BID, but to also expand bicycle parking with in-street bike corrals, improve trails and connections and make the streets and sidewalks safer. Capital Bikeshare is the nation's second largest bikesharing system, and the first inter-jurisdictional system. Launched in September 2010 by the District of Columbia and Arlington County, the system has been joined by the City of Alexandria and Montgomery County to create a regional system with over 320 stations. As of May 2014, CaBi riders have tallied over 7 million rides since the system launched. Capital Bikeshare offers residents and visitors a flexible, sustainable, and fun means of traveling around the region.