New Boutique Condos Arrive In Dupont Circle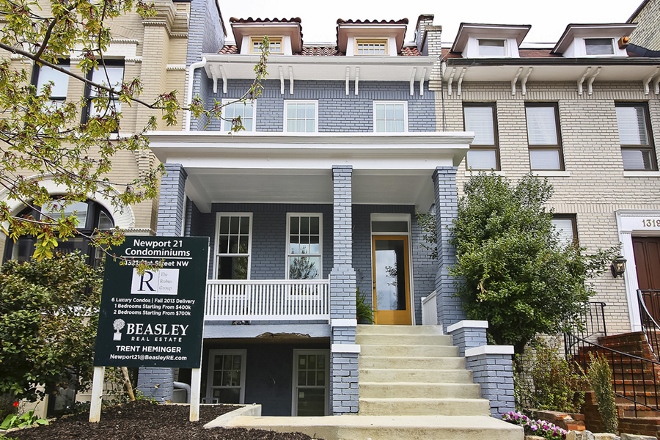 Only a few hops and skips away from art galleries, clothing and shoe shops, and diverse restaurants is a new set of boutique condominiums on 21st Street NW in Dupont Circle. The development offered by Beasley Real Estate is at 1321 21st Street at the juncture of Newport Place.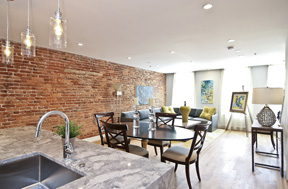 A preview for Newport 21, a townhouse built in 1921 and now reborn into condos, was held recently as attendees sipped cool drinks and enjoyed the view from the front porch overlooking the streets lined with mature trees.
It's a people-watching perch with space for a table or two and chairs as pedestrians amble by from nearby world-famous The Phillips Collection. Just around the corner on Connecticut Avenue are restaurants with outdoor seating, frequented by those who compare the area to European-style living.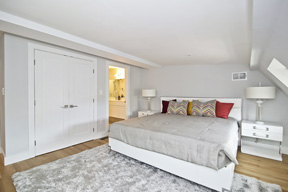 The six units of modern condos are listed from $409,900 to $899,900. Monthly condo fees range from $140.17 to $350.72. Early buyers already have grabbed several.
Some condominium residences have restored brick walls. All are completely renovated, from the bathrooms to the kitchens to the bedrooms to the living rooms.
Furnishing, art and other interior settings for the open house were created by Nest301.
For more information, contact Trent Heminger at 202.210.6448 THeminger@BeasleyRE.com or Kevin Gray, 202.360.3945 KGray@BeasleyRE.com