New art, classic Ralls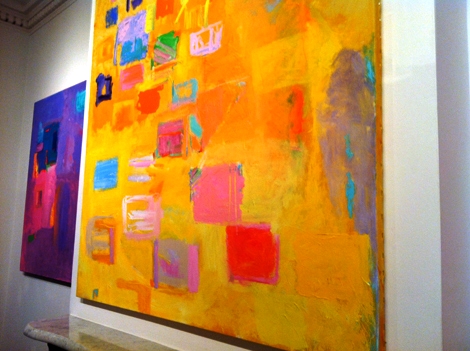 If you're not careful, you may miss it. Tucked away on 31st Street lies the privately owned gallery, The Ralls Collection. Founder, President and CEO, Marsha Ralls, opened the gallery in Georgetown in 1991 and, today, the Ralls Collection is a mecca for contemporary painting, photography, prints and sculpture in the Washington, D.C. area.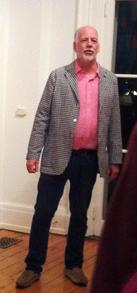 Wednesday, the gallery opened its doors to works from two artists. The collections, Orchard Suite and Crimes and Celebrations, are by John Blee and Adam Swart respectively. Guests at the opening reception had a chance to view the pieces as well as meet the artists.
This is John Blee's first one-man show," said Ralls. Blee's inspiration for the collection, which
he completed in about six months, stems from a poem about orchards. According to Blee, "You have to transform yourself and your life, and art does that." In addition, Blee feels that sometimes with art, "You just have to say it doesn't work and paint it over."
Swart's inspiration for his collection came from his time spent in Southeast Asia in the Peace Corps. The New Jersey native went to rural western Nepal when he was twenty-four years old and started an art club in the school where he was working. Among those who influenced him were his high school art teacher, as well as his close family. "I hope my art speaks for itself, " says Swart.
At the opening, Ralls ended her remarks to the guests by noting how both artists are extremely modest and that those who show their work at the Ralls Collection become part of the extended family: "We definitely have a family over here." Both collections will be exhibited through December.
The Ralls Collection is at 1516 31st Street. Tel: 202.342.1298