Style
|
October 27, 2022
|
Nevin Arig at Jewelers' Werk Galerie
The show's name Rives Cosmiques translates to Cosmic Shores, referencing the universe and its galactic bodies.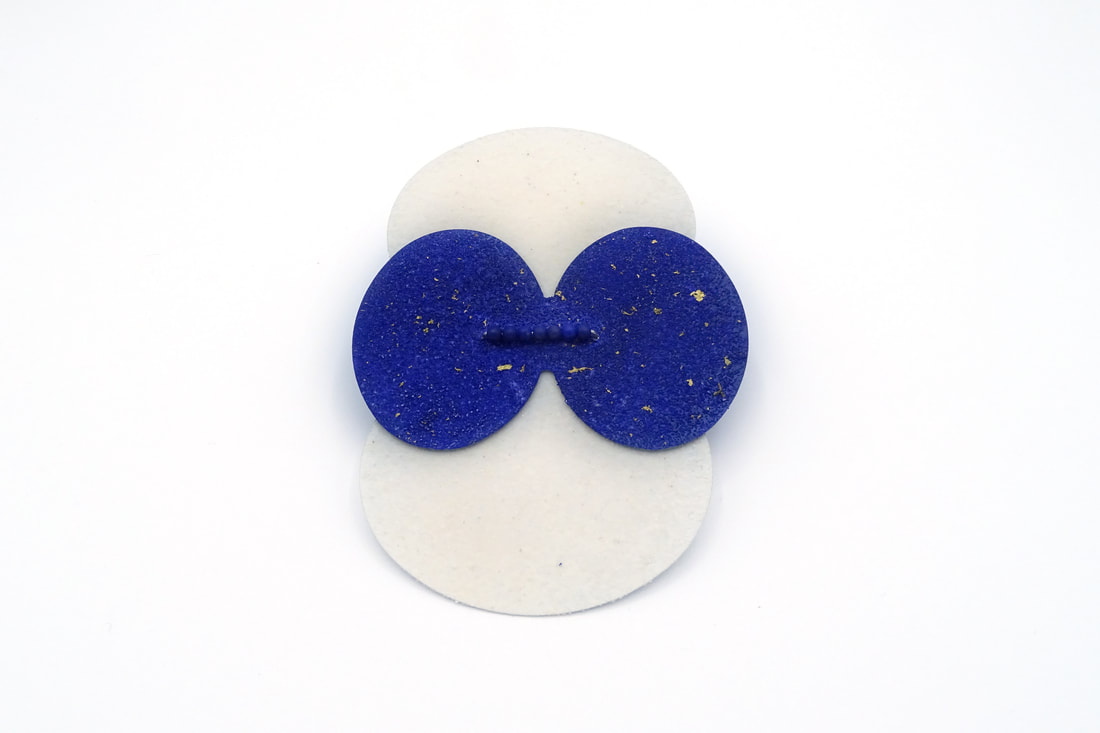 Jewelers' Werk Galerie presents Rives Cosmiques, an exhibition of new and recent work by artist-jeweler Nevin Arig. The collection includes brooches, necklaces, and earrings.
With inspiration from the shapes and symbols across the world and in the cosmos, the artist uses symbols of dreams, the imagination, and the unconscious.
Materials used are quartz and coral powder, granules of glass, silver, semi-precious stones, powder coated aluminum.
The geometric shapes and vibrant colors hint at Arig's earlier training in graphic design and serve as celestial hieroglyphics of sorts. The exhibition will be on display through November 11.
Jewelers' Werk Galerie is located at 3319 Cady's Alley in Georgetown.