Never Too Hot To Party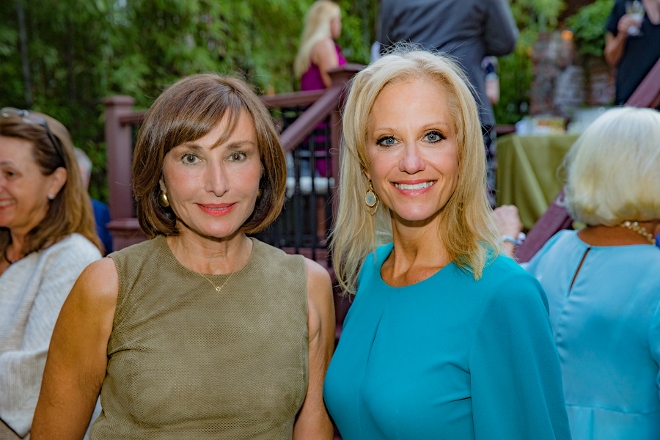 An astonishingly few guests checked their smart phones for breaking news at the Monaco garden party Wednesday night. Who had to when White House counselor Kellyanne Conway was right there…mingling, chatting… with Monaco's ambassador Maguy Maccario Doyle and scores of others.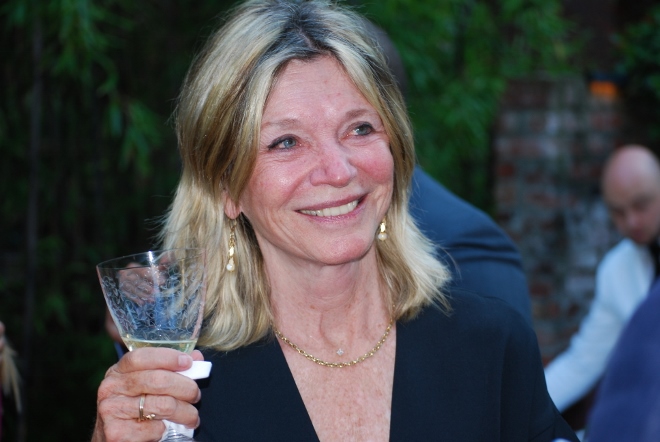 Not that she shared any secrets about the Trump-Putin summit or anything else, chuckled one guest who engaged her briefly in friendly conversation.
The scene, almost like a LA movie set, was the gorgeous patio at Ambassador Maguy Maccario Doyle's residence in Kalorama. Fortunately, the rain gods stayed away.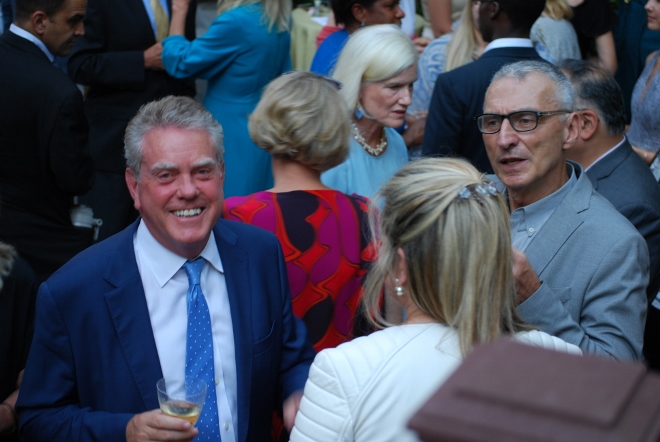 The mid-summer soirée drew diplomats, aerospace executives, government and business leaders, as well as art and cultural personalities. The buffet was truly uptown fare: salmon, steak filet, salads, cheese and petite desserts.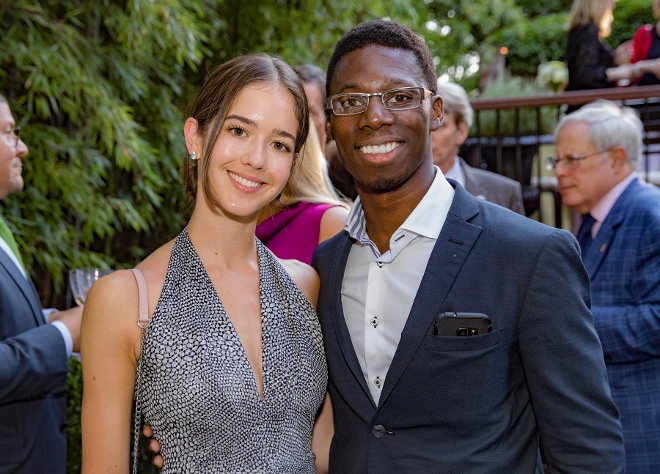 "July has a very special meaning for all of us in the Principality," said Monaco's Ambassador. "It was July 12, 2005 that our sovereign Prince Albert ascended to the throne of Monaco," She then noted that his late mother, Princess Grace, was from the United States (where she had been film star Grace Kelly).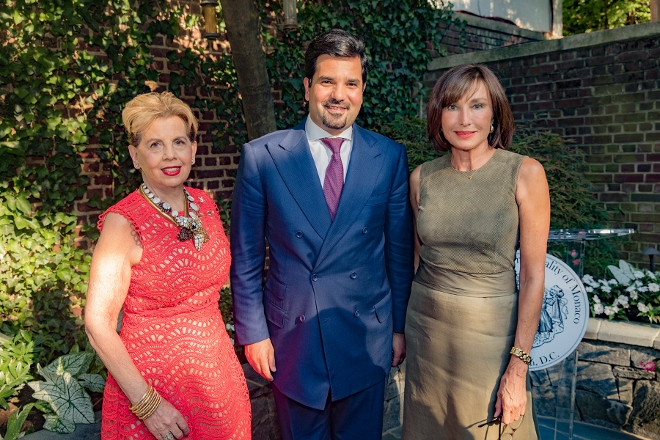 "Join me in toasting his very good health and long reign."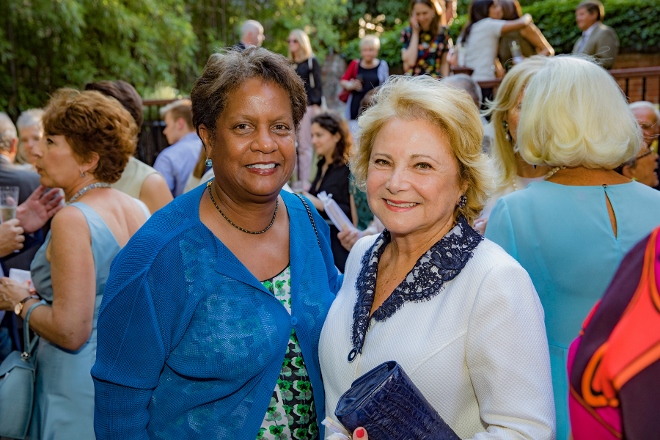 The ambassador invited the gathering to participate in Monaco events this fall in DC, New York City and Monaco.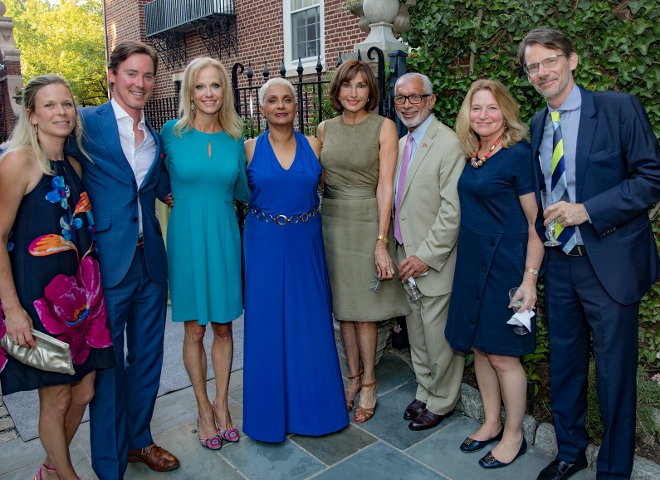 She said that on September 6, Monaco will partner with The Washington Diplomat newspaper and Dr. Ellen Stofan, director of the Smithsonian's Institution's National Air and Space Museum, for an ambassador insider series on Monaco's role in the future of air and space travel, and the importance of earth and environmental science.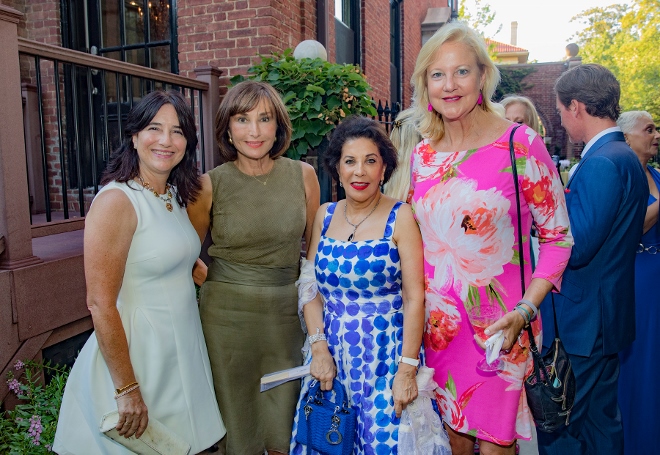 Prince Albert has taken a leadership role globally in environment conservation everywhere: on land, the waterways and the oceans.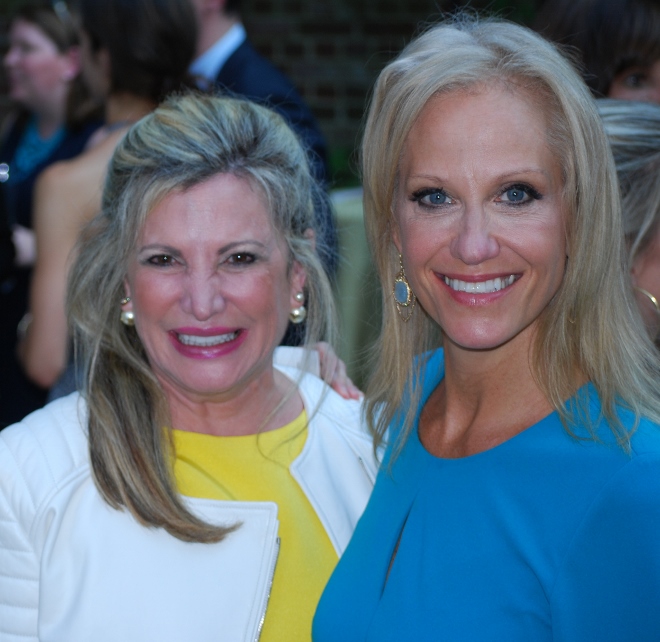 Among the some 50 guests were Qatar Ambassador Sheikh Meshal bin Hamad Al-Thani; Kazakhstan Ambassador Erzhan Kazykhanov; Iceland Ambassador Geir Haarde; Portugal Ambassador Domingos Fezas Vital; Rwanda Ambassador Mathilde Mukantabana; Turkmenistan Ambassador Meret Orzov; Azerbaijan Ambassador Elin Sueymanov; Liechtenstein Ambassador Kurt Jaeger; NASA Administrator Charles Bolden and his wife Jackie; Kay Kendall, chair of the DC Arts and Humanities Commission; architect Theo Adamstein; Sheila Way of Capital One and Jim Way, executive director of the American Astronautical Society; cultural icon Adrienne Arsht; J.B . Kelly, president of the Prrince Albert II of Monaco Foundation-USA and cousin of HSH Prince Albert; society photographer Tony Powell; California Congressman Ed and Marie Royce; Dr. Tina Alster; Anna Gawel, managing editor of The Washington Diplomat; and Dr Stofan.