Never count these women out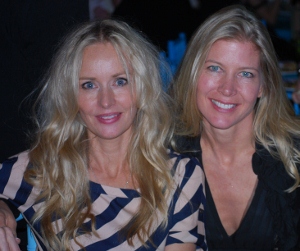 More than 600 women, almost all with a sense of mission and spanning several eras of life, showed up in multitudes Thursday night for the Knock Out Abuse Against Women's dinner party at the Ritz-Carlton in the West End. They were there ready to network, ready to rumble and ready to show their support with their credit cards for the cause: benefitting victims of domestic abuse.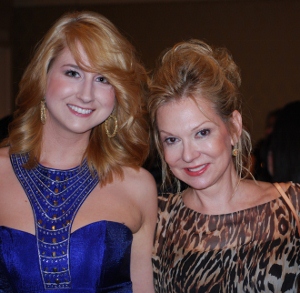 Maryland Lt. Gov. Anthony Brown, who has led in action to fight domestic abuse in his state, recounted how a beloved cousin of his was murdered by an estranged boyfriend. He has advanced initiatives such as taking guns out of the hands of domestic abusers and strengthening protections for tenants who are victims of domestic violence.
Novelist and lawyer Linda Fairstein, who led the Sex Crimes Unit of the District Attorney's office in Manhattan for 25 years, was presented with the 2011 Legend Award for her service. She said that domestic abuse has reached "epidemic proportions" in the United States.
In the live auction, the bidding was brisk to score a dinner for eight at Cafe Milano with former Washington Redskin running back Clinton Portis, now a free agent; the meal sold for $6,000 after he performed a little strip tease to encourage the competition.
Cheryl Masri and Jill Sorensen, co-founded the organization 18 years ago as a female nuclear core group met at Cafe Milano. Left alone, their boyfriends and spouses were attending a male-orientated, cigar-smoking boxing charity event across town at the Washington Hilton Hotel. As a counter-move, they launched Knock Out Abuse Against Women. With their PR skills and vast rolodexes, the charity dinner became a quick success.
The charity's logo -- a boxing glove delicately clutching a rose – is now a recognizable emblem embedded in the minds of women who faithfully attend the dinner year after year.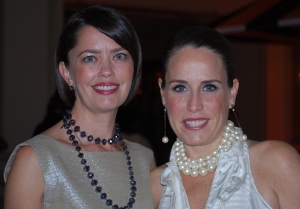 Jaci Wilson Reid was the 2011 event chair and Andrea Roane of WUSA channel 9 the emcee.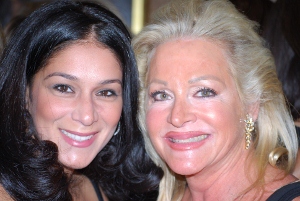 Money raised this year will go to four charitable organizations: Bethany House in Falls Church, Safe Shores in Washington D.C., DC Volunteer Lawyers Project, and Crossway Community in Kensington.