Neighbors plan anti-AU car rally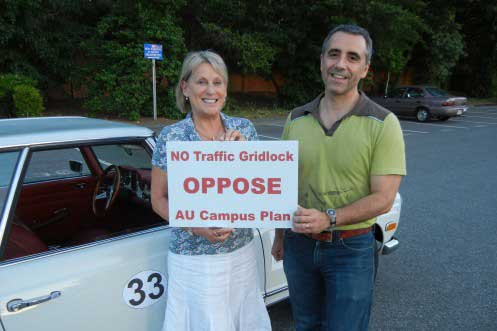 The neighborhood opposition to the American University campus plan has scheduled a different kind of protest this weekend. At noon, Saturday, they will gather in cars to follow a well-traveled route to show that on a weekend, when there is relatively little traffic they will have smooth sailing.
By going from Ward to Tenley Circle, and back, they plan to show that AU's traffic study, done during the light-traffic month of August when school is not in session, is invalid for the real-life traffic situation that motorists and pedestrians will face when school is in session in traffic-heavy periods.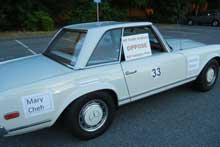 The fear of gridlock includes fear that pedestrians, particularly the large number of new student-pedestrians, will be in danger. Lind Kirkpatrick, who lives in Westover Place, next to the lot, said: "We'll be lucky to go a year without a serious injury" to these pedestrians. The neighbors are also factoring in the large development planned by the Department of Homeland Security on the other side of Ward Circle.
The rally will start at the Nebraska Avenue parking lot. The AU plan calls for, among other things on campus, dorms on this site.