Neighbor Barbara Zartman Remembered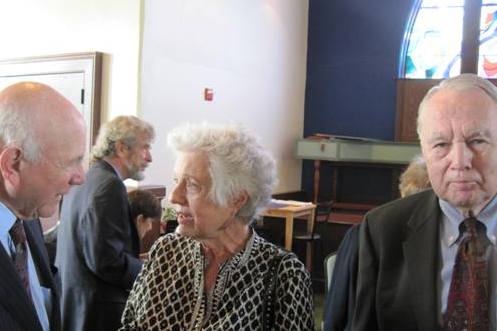 Civic leader and Georgetown neighbor Barbara Zartman was remembered fondly, respectfully and with considerable awe on Wednesday at St. Alban's Episcopal Church on the grounds of the National Cathedral. Friends from all parts of the District and across the U.S. talked of Barbara's groundbreaking politics, the impact she had on historic preservation and city planning, her civic work and her family.
Longtime friend Beverly Jackson told of working with Barbara to establish the first rape crisis center in Rochester, New York. Barbara did more than just sit on the board and raise money, Beverly said. "Barbara was hands-on. She answered phones, went to the police station and accompanied victims to the hospital."
Barbara was also a pioneer in Rochester Republican politics and was the first woman to be nominated (by Beverly) to chair the local party. And while the Jacksons are "birth-to-death Democrats," Beverly said with pride, "In no small part because of Barbara, I'm a Republican."
Barbara's stepdaughter Sarah Zartman is a Democrat. "But Barbara loved me," Sarah said. She described how Barbara would bake cookies and make stockings at Christmas and be able to step in and solve any family crisis. For instance, when the bustle on Sarah's wedding dress needed to be reattached at the last minute, Barbara just plunged under the dress with needle and thread to do the job.
Long-time friend and colleague Ann Hargrove spoke powerfully of Barbara's leadership and years of work with the Committee of 100 on the Federal City and of Barbara's persistence and tireless work for a better District of Columbia. She remembered Barbara's "enormous body of knowledge and experience in planning, zoning and historic preservation" when they both worked for New York City Mayor John Lindsay. Ann said the District is a better place because Barbara brought these resources to her efforts in Georgetown and as head of the District-wide Federation of Citizens Associations, as well as, the Committee of 100.
Image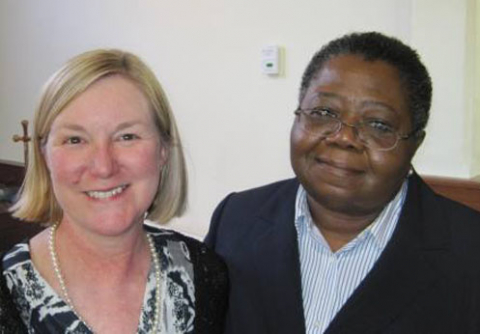 Stepdaugher Sarah Zartman and friend Beverly Jackson
Image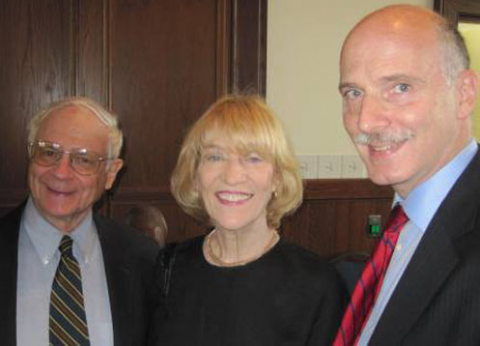 Dick Wolf from Capitol Hill, Loretta Newman from Takoma Park and At-Large Councilmember Phil Mendelson at the reception after the funeral
Image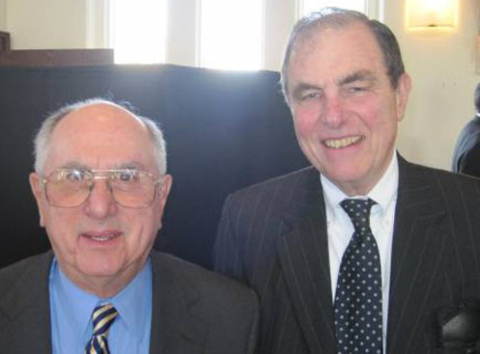 Barbara's neighbors from the Cloisters Marty Tolchin and Stephen Hopkins