NBM Hosts Fashion For Paws Fundraiser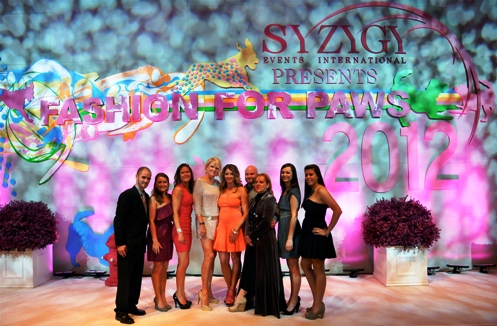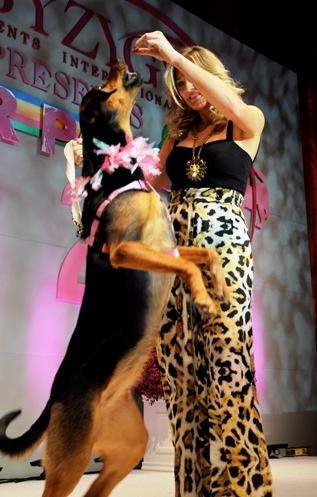 Saturday evening, the National Building Museum (NBM) hosted a Fashion for Paws fundraiser benefiting the Washington Humane Society. The event featured 90 models that accompanied fashionably dressed dogs down the runway.
Pictured above: Chris Autry, Brittany McCall, Shannon Autry, Julie Shanklin, Marielle Shortell, Keith Turley, Lindy Joubert, Natalie McLister, and Taylor Jenkins.
This year's theme revolved around a Miami sunset. "We were inspired by the VERY SEXY Victoria's Secret Campaign," said Marielle Shortell, Principal at Syzygy Events International. "We try and change the look dramatically each year. Last year, it was Georgetown and Cherry Blossoms. This year is all about the bright neon colors that are gracing the runway and fashion spreads for spring."
Fashion for Paws, which raises money for homeless animals, was launched in 2007 and is now considered one of D.C.'s biggest animal charities.
"We did it," said Tara de Nicolas, Executive Director of Washington Humane Society's Fashion For Paws, when she heard the news they exceeded their goal. "We exceeded our goal and raised $700,000 so far! Thank you to those who helped. We couldn't have done it without the amazing support from the people at Syzygy, our biggest sponsor."
Since the inception of Fashion for Paws in 2007, the Washington Humane Society has raised a total of $1.5 million dollars.