NBC4's Tom Sherwood is a Washingtonian of the Year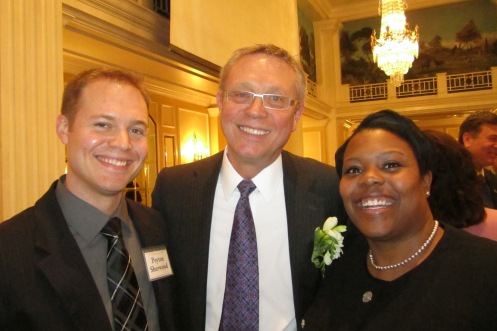 It's always special when a colleague is recognized for something we also honor him for. And The Georgetown Dish couldn't be prouder of Tom Sherwood, the dean of local reporters, being picked as a Washingtonian of the Year by Washingtonian Magazine. In the world of DC politics, government and journalism, he epitomizes the spirit of community service and volunteerism that the awards represent.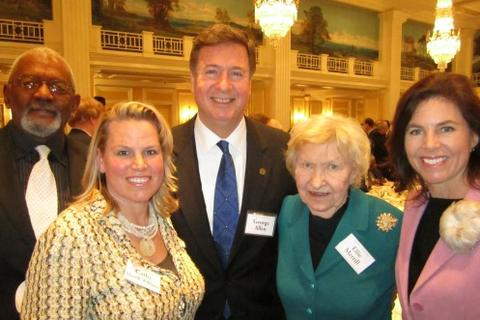 True to form Tom accepted with a political and personal lesson about respect. "We are not respected on Capitol Hill or in Congress or by the President because of our lack of voting rights. But we can respect ourselves and that's what we're doing here today – we're respecting each other." And demonstrating his deep love for the District and all the Washingtonians, he said: "Our local Washington is only as good as the people active in it [and] I mean that with all my heart."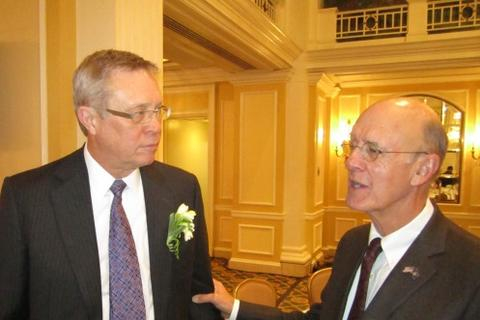 Tom's colleague and News4 anchor Jim Vance served as emcee and revealed the Tom's "dark side." Not only does Tom battle overbearing security measures that impede news gathering and our basic freedoms, "he tweets, and he's too old to tweet," Vance joked.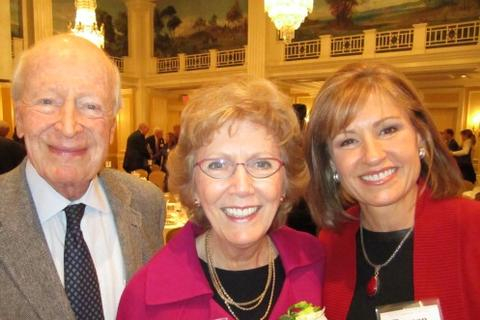 Although little known, Tom has also covered Virginia politics and sitting right next to him was former Virginia senator and current senate aspirant George Allen He was there because his father, legendary Redskins coach George Allen, was first to receive the award in 1971.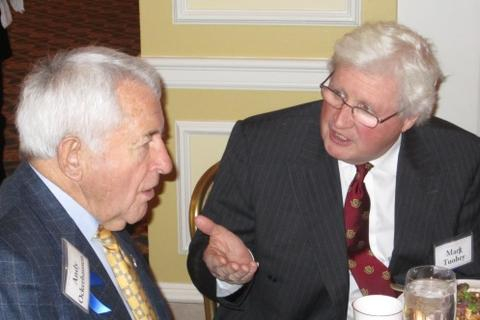 Tom was one of eight honorees at an elegant luncheon the Willard InterContinental Hotel. Maybe a coincidence, maybe not, but the hotel is just across Pennsylvania Avenue from the John Wilson Building, the seat of local government and politics Tom covers with a tenacity, love and insight like no other.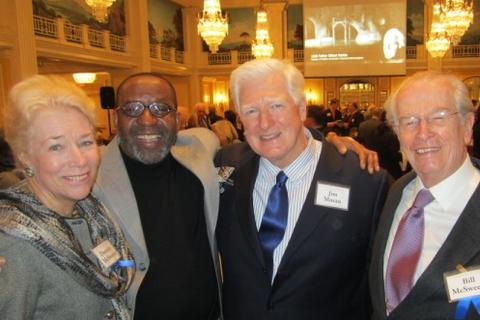 Washingtonian publisher Catherine Merrill Williams set a lively on-time pace as she presided over the event, co-sponsored by Allstate Insurance. The seven other local heroes are: Librarian of Congress James H. Billington, Virginia volunteer Hecda Cuadros, Arlington Free Clinic director Nancy Sanger Pallesen, philanthropist Catherine Reynolds, foster parents Fatima and Ibrahim Savage, Arena Stage artistic director Molly Smith, and super volunteer Robert Zagorski.