National Rehabilitation Hospital Victory Awards Gala Dec.1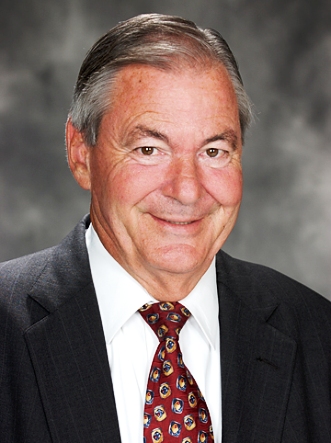 National Rehabilitation Hospital (NRH) will honor five extraordinary individuals with Victory Awards® at its 25th Anniversary Gala on Thursday, December 1, 2011, at the Marriott Wardman Park Hotel in Washington, D.C. This year's honorees include: Robert David Hall, star of the CBS series CSI: Crime Scene Investigation; Mickey Gilley, country music legend; Kevin Pearce, U.S. Snowboarder; Marquita Lister, opera star; and Edward Eckenhoff, the founder of NRH.
There's still time to sponsor this year's Gala. Sponsorship levels range from being a presenting sponsor of the evening's festivities to simply sponsoring a table. Donations will help patients with stroke, spinal cord injury, brain injury or other disabilities receive the best care possible and help us further the research we do here at NRH each day to help those with disabilities of all types, get their lives back to 'their normal.' This goes along with NRH's credo: 'Adding Life to Years.' ®
The Victory Awards® were created by NRH in 1986 to celebrate the Victory of the Human Spirit. For the past 25 years, NRH has served patients in the Washington, D.C. region with the best in rehabilitative care for those with stroke, spinal cord injury, brain injury, orthopedic injuries and more.
This nationally recognized, one-of-a-kind award honors individuals who best exemplify exceptional strength and courage in the face of physical adversity.NRH has recognized celebrities and former patients from all walks of life.
Some of the previous recipients include: Sen. Bob Dole, one of the first Victory Award® recipients; Edward M. 'Ted' Kennedy, Jr.; James Brady; Johnny Cash; Sammy Davis, Jr.; Julio Iglesias; Gloria Estefan; actress Patricia Neal; former NFL player Mike Utley; Sam Donaldson; Heather Mills; Kirk Douglas; Stevie Wonder; and ABC News reporter Bob Woodruff.
A look at this year's recipients:
Edward A. Eckenhoff – As the Founding President and Chief Executive Officer of NRH, Ed Eckenhoff is a pioneering health care administrator and visionary. While in college, he suffered a spinal cord injury that left him paralyzed – a personal experience that fueled his desire to improve health care for all persons with disabilities. Today, Mr. Eckenhoff continues to serve as President Emeritus, helping NRH prepare for the future.
Mickey Gilley – Legendary country music singer featured in the hit 1978 film Urban Cowboy. Mr. Gilley has racked up 17 number one hits, earned several Gold Records and a Grammy. The Mississippi native, whose cousin is singer Jerry Lee Lewis, once worked construction jobs by day and sang at night to support himself before his career took off. Mr. Gilley suffered paralysis from an accidental fall in 2009 while helping a friend move some furniture. After some intensive physical therapy, Mr. Gilley is back on stage singing again.
Image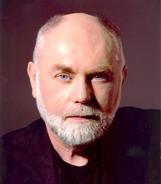 Robert David Hall – Plays the chief medical examiner 'Dr. Albert Robbins' on CBS-TV's CSI: Crime Scene Investigation. Mr. Hall is a double leg amputee following a car accident in 1978, in which a tractor trailer crushed his car. His gas tank also exploded, causing burns over 65% of his body. A devoted community activist, Mr. Hall is one of the most prominent disabled actors working today. One of his proudest moments came last summer, when he introduced President Obama on the White House lawn during a ceremony marking the 20th Anniversary of the Americans With Disabilities Act (ADA). He serves on the Board of Directors of the National Organization on Disability and is National Chairman of the Performers with Disabilities Caucus for the Screen Actors Guild (SAG), the American Federation of Television and Radio Artists (AFTRA) and Actors' EQUITY. Many organizations have acknowledged Mr. Hall's fine work on behalf of those with disabilities. In addition to his acting career, he tours the nation speaking to various groups.
Marquita Lister – International opera sensation who has earned worldwide critical praise for the past two decades, during which time she has garnered kudos from critics and colleagues alike, while audiences the world over relish her interpretive dramatic capabilities in each operatic role. Ms. Lister's repertoire includes the works of Verdi, Puccini, Gershwin and Strauss, and she has been heard in the most prestigious opera houses around the world. Her on-stage partners have included Placido Domingo, among others. Ms. Lister has appeared in television productions with the Boston Pops and the Dallas Symphony Orchestra as well as on PBS in the broadcast, Live from Lincoln Center. A former NRH patient, Ms. Lister came to the hospital in 2006 for rehabilitation after she became critically ill with inflammation of the lungs and muscles. She fought hard and has made a remarkable recovery, with her beautiful singing voice unaffected. Ms. Lister has since returned to the stage, delighting audiences wherever she goes.
Image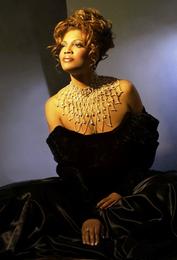 Kevin Pearce – Highly accomplished U.S. Snow-boarder and four-time Winter X Games Medalist. Kevin catapulted onto the professional snowboarding stage in 2005 at age 18, quickly becoming the athlete to watch in the ever-evolving sport. Kevin was deemed TTR (Ticket to Ride) Champion at the end of the 2008 season. In the 2009 Winter X Games, Kevin brought home the Silver Medal for Superpipe, making him a front-runner to win Gold in the 2010 Vancouver Olympics. The 23-year-old world champion snow-boarder and U.S. Olympic hopeful sustained a traumatic brain injury when he crashed during a training run in Park City, Utah in late 2009. Kevin has made great strides in his recovery and is now analyzing snowboarding from the broadcast booth and hopes to be back on snow this winter.
"We are very proud to be honoring these individuals at our 25th Anniversary Gala Victory Awards®," said John Rockwood, NRH President. "All of these individuals represent the true essence of the Victory Awards® - 'the Victory of the Human Spirit.'"
Learn more about the NRH Victory Awards® Sponsorships here.
Ticket prices for the Gala range from $500 (for preferred seating and name listing in the Gala program) to $400 for general admission. For tickets and more information, visit: NRH Victory Gala Awards.