National Journal X 3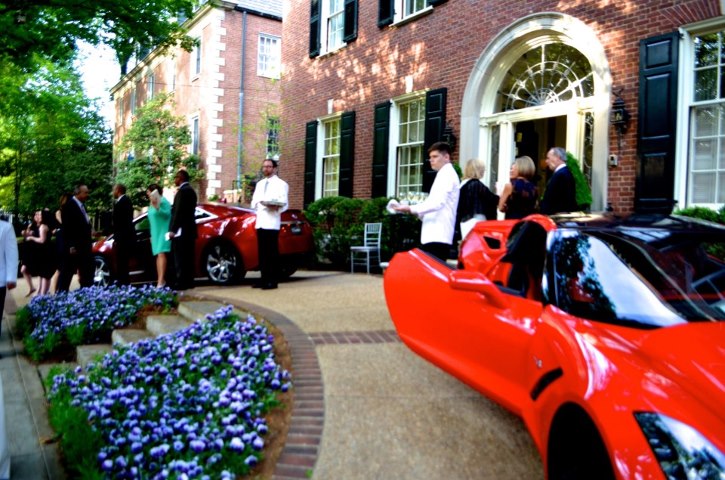 Designers were putting the finishing touches on the dinner venue for the annual soiree hosted on Friday night by Katherine and David Bradley, owner of Atlantic Media which includes The National Journal.
The art that flanked the garden dining area: "The Ballets Russes—the most innovative dance company of the 20th century—propelled the performing arts to new heights through groundbreaking collaborations between artists, composers, choreographers, dancers, and fashion designers. Founded by Russian impresario Serge Diaghilev (1872–1929) in Paris in 1909, the company combined Russian and Western traditions with a healthy dose of modernism, thrilling and shocking audiences with its powerful fusion of choreography, music, and design."
The Powerhouse, one of Georgetown's newest hot spots, was certainly heating up on Friday night for one of The White House Correspondents' Association's weekend's first major pre-partys.