National Gay and Lesbian Chamber of Commerce Celebrates 10 Years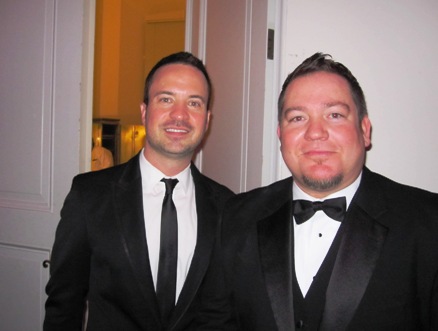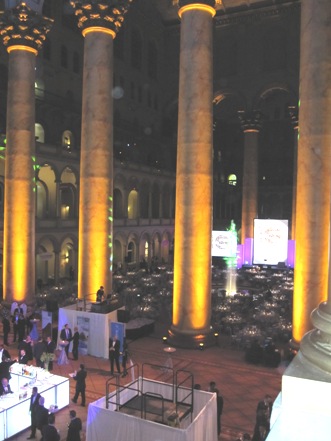 Friday, November 16, 2012 was proclaimed 'National Gay and Lesbian Chamber of Commerce Day' in the nation's Capital by Mayor Vincent Gray. He lauded the organization in comments to over 800 business people from across the nation and the world at the 10th Anniversary dinner held at the Building Museum.
In 2002 I wrote a column in the Washington Blade about the need for a new organization representing the interests of the gay and lesbian business community. There were many civil and human rights organizations but none such as a chamber of commerce that would focus on the economic clout of the community and the ability of the community to help grow our economy. It would be an organization dedicated to expanding the economic opportunities and advancements of LGBT people in the business community.
Shortly after the column was published I received a phone call from two young men, Justin G. Nelson and Chance Mitchell, asking if I planned to start such an organization. They told me that they had a similar idea and wanted to move forward with it and asked if I would support that. Never could I have imagined what these two amazing young men would accomplish in ten short years.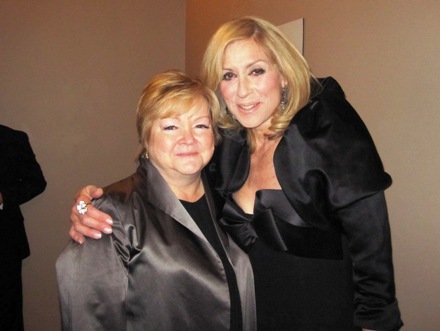 Today the National Gay and Lesbian Chamber of Commerce (NGLCC) is a thriving organization with a staff of close to fifteen and an international Board of Directors. Major corporations such as IBM, Comcast/NBC Universal, American Airlines, and Wells Fargo among 100s of others help to sponsor and participate in the Chamber's programs.
Each year the organization honors a number of individuals and businesses and among those honored this year were Dawn Ackerman and George Pieper and their company Outsmart Office Solutions as LGBT Supplier of the Year. Corporation of the Year award went to Accenture and the NGLCC/American Airlines ExtrAA Mile Award was presented to Judith Light for her extraordinary efforts on behalf of LGBT civil and human rights. The Pinnacle Award was given to Secretary of State Hillary Clinton who unfortunately couldn't be there to accept the award in person. Those attending the dinner included representatives of the State Department, USAID, the Veterans Administration, and Department of Commerce, along with Dennis and Judy Shepard whose leadership led to President Obama signing the Matthew Shepard Hate Crimes Act in his first year in office.
NGLCC is poised to move forward in their next ten years and will continue to play an important part in building the economy through understanding that the diversity in its work force and business ownership is a crucial component of that growth.